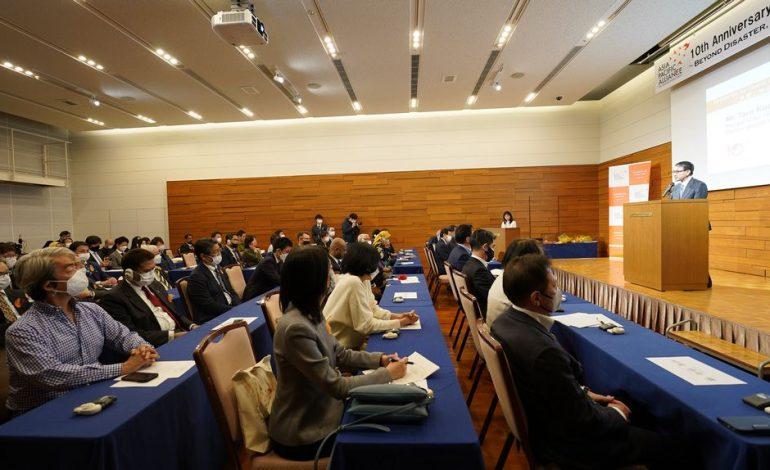 A-PAD 10th Anniversary Forum: Key Insights from Guest Speakers
The Asia Pacific Alliance for Disaster Management (A-PAD) held its 10th Anniversary Forum themed "Beyond Disaster, Towards the Future" at the International House of Japan, Koyata Iwasaki Memorial Hall in Tokyo. The event was attended by several high-ranking Japanese government officials and diplomats who commended A-PAD on reaching this milestone and further encouraged the platform to reach greater heights through impactful collaborations thereby enhancing regional resilience in the Asia-Pacific and beyond.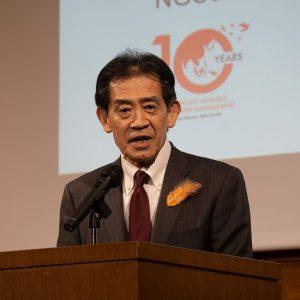 Speaking at the event, Mr. Ichiro Aisawa, Member of the House of Representatives and Chairman of the association to consider the strategic direction of NGOs/ NPOs, brought to attention the worsening effects of global warming causing increasingly more severe disaster impacts. He appreciated A-PAD's positive role in the field of disaster relief and further encouraged A-PAD to work in the field of refugee assistance as well.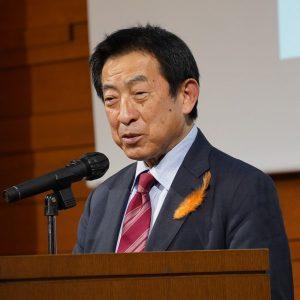 Mr. Yasuhisa Shiozaki, the Former Chief Cabinet Secretary highlighted A-PAD's progress and achievements across a decade, noting the platform's contribution to international disaster relief efforts. "A-PAD was very quick in responding to the recent earthquake in Türkiye, I hope it will make further progress such as increasing its cooperation with nations such as Taiwan".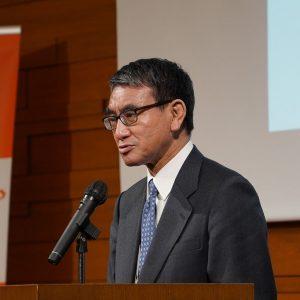 Moreover, Mr. Taro Kono, Member of the House of Representatives, the Director General of the Asia-Pacific Parliamentary Forum (APPF) and the Minister of Digital Transformations shared his sentiments at the event, reflecting upon his past experiences. "It was very difficult to convey life-saving information during the time of the Kumamoto earthquake. But now, we are considering the development of digital systems that transcends national boundaries. We hope to do so using private sector linkages; therefore, I hope A-PAD continues their work for the next decade, two decades or more."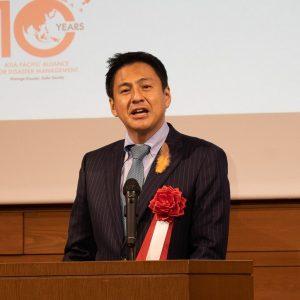 Next, the Senior Vice Minister for Foreign Affairs, Mr. Shunsuke Takei extended his congratulations to A-PAD highlighting many significant operations undertaken by the seven national platforms in the Asia-Pacific region. He noted "as a hub for disaster support, an initiative originated in Japan has provided significant support to governments in the Asia-Pacific region through mutual cooperation in addressing disasters and infectious diseases. I am deeply appreciative of A-PAD and its local affiliated organizations that have promptly carried out Search and Rescue operations and facilitated the provision of disaster relief supplies across the globe as evident in the most recent intervention during the Türkiye earthquake."
The event concluded successfully, with Mr. Kensuke Onishi, CEO of A-PAD highlighting that the advances of the last decade were only the beginning, with much work yet to be done. Therefore, A-PAD recognizes the need to accelerate it's progress in order to preserve its development gains and strengthen cross-border collaboration thereby ensuring the sustainable integration of disaster risk management within the Asia-Pacific region.