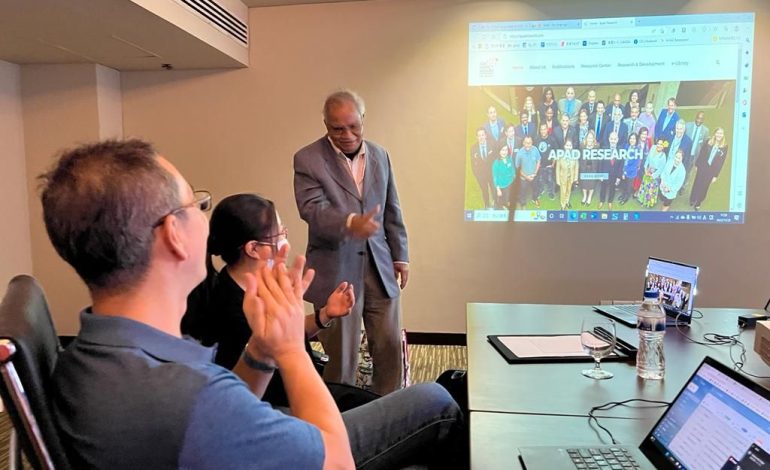 A-PAD Research Website Launch
A-PAD Research website was launched officially on November 23, 2022, in Dhaka, Bangladesh, by Prof. Quazi Rahman Quamruzzaman, Chairman, A-PAD. The official launch took place in the presence of A-PAD International board members.
Since its inception, A-PAD has evolved into areas such as preparedness, mitigation, prevention, disaster risk reduction, and development over the past 10 years. This is a big step towards conjoining academic and practical knowledge under one roof while addressing the thematic content of the development sector.
This platform is a one-stop shop inclusive of publications, policy insights, best practices, e-library, and resources derived from A-PAD projects and stakeholders to provide on-the-ground information to encourage and influence disaster management practitioners and academics through quality data-driven research.
A-PAD Sri Lanka invite you to submit/ recommend publications of your choosing! Please submit to info@apad.lk
Explore the platform to enjoy a seamless learning experience: https://apadresearch.com/