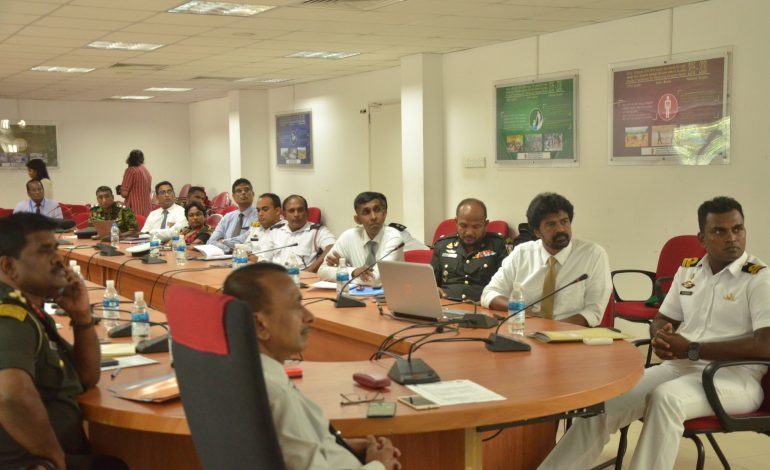 A Coordinated Approach to Search & Rescue – Disaster Management Center (DMC)
The recurrent disasters in Sri Lanka, through the years, demanded search
and rescue operations to be formalized and further enhanced. In addressing this, The Emergency Operations Center of the Disaster Management Center, recently called for a multi-sector dialogue inclusive of the Tri-Forces, Sri Lanka Police, Institute of Forensic Medicine and Toxicology, Fire Services Department and the Civil Aviation Authority in Sri Lanka. The discussion focused on revising the existing curriculum to an advanced version, meeting the "International Search and Rescue Advisory Group (INSARAG)" standards. A-PAD Sri Lanka, having conducted 2 International SAR trainings in Sri Lanka vouched for knowledge sharing in
both regional and global capacities, ensuring professionalism.
This is the very first occasion where all stakeholders representing both civil and military converged in formulating a national curricular. commendable
initiative by DMC.