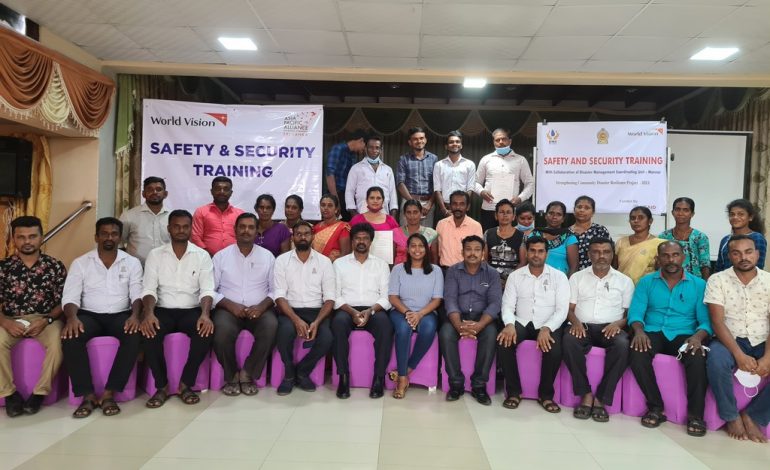 A-PAD SL in Partnership with World Vision Promote Safety & Security for Community Disaster Management Teams
Aiming to achieve a common goal of interest in the current context of Sri Lanka, a timely collaboration between A-PAD SL and World Vision resulted in curated training programs addressing the concepts of safety and security. Participants from the Village Disaster Management Committees (VDMCs), linked to the Disaster Management Centre (DMC) of Mullaitivu and Mannar Districts underwent an exclusive workshop. Participant representation ranged from local government authority officials, Community Based Organizations (CBOs), youth volunteers and community mobilizers, each bringing on board added value of personal and duty line experiences, further enhancing the flavour of topics discussed.
The participant engagement and community-led approach enabled the facilitators to further understand the realities of the locality and the diverse safety related issues they grapple with. The outcomes of the trainings resulted in constructing community-based safety and security plans, community hazard calendars, travel mapping by the participants themselves and prioritizing their personal safety on and off duty to extend their services to the benefit of the society.
A-PAD SL would like to thank World Vision for this apt intervention and innovation in a timely manner.
The highlights of the 2 training programs can be viewed on: https://youtu.be/N3aDPXSGByQ