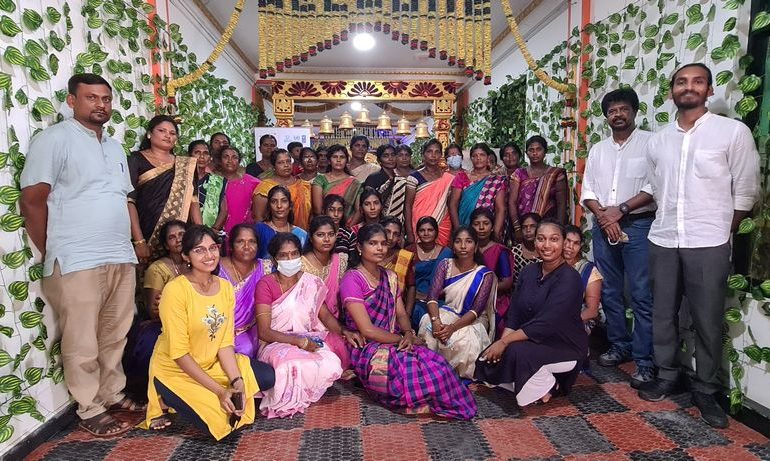 A Roadmap to Creating Sustainable and Resilient MSMEs in the Northern Peninsula & Eastern Province of Sri Lanka
A Tripartite Partnership between A-PAD Sri Lanka, UNDP Sri Lanka and The Connecting Business Initiative birthed series of workshops curated towards bolstering the MSMEs belonging to the Tourism Sector of Sri Lanka were carried out in the Northern and Eastern Provinces of Sri Lanka. Following the successful completion of these trainings in the Southern coastal belt of Sri Lanka, the partnership continued to extend this initiative and thereby reaching out to empower more self-made entrepreneurs and small businesses. The participants were chosen in partnership with the state sector organization and local government authorities while ensuring the representation of both service and manufacturing sector.

The sessions were multifaceted in addressing a wide range of topics and practical scenarios that are most suited to the locality. Tips and content related to product innovation, digitization, marketing and branding, customer service/relations were addressed while disaster preparedness, community and business resilience were prioritized to sustain businesses at the backdrop of any interruption.

The participants also demonstrated "on-the-job" training skills of locally made products and thereafter were guided in creating customized version of a practical business plan which would allow them to continue businesses and contribute to the local economic cycle.

We thank UNDP Sri Lanka and the Connecting Business Initiative for joining force with A-PAD SL in reaching out to the masses of MSMEs whose contribution to the economy is regarded vital.