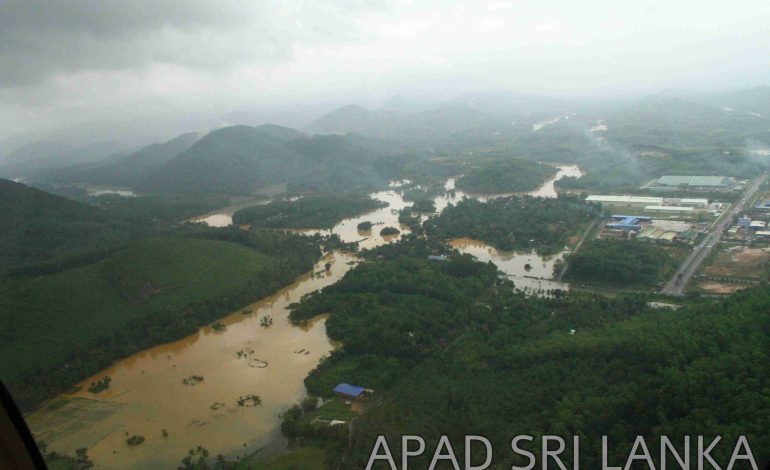 Air Reconnaissance: A Tour to Monitor Flood Waters of May 2017
A-PAD Sri Lanka initiated its first Air Reconnaissance on the 26th of May 2017, with the immediate support of Management Office in Japan. Upon understanding that all Sri Lanka Air Force (SLAF) helicopters were all being used for Search and Rescue, A-PAD SL secured a Private Helicopter and by noon the same day coordinated an Air reconnaissance with the Director of National Building and Research Organization (NBRO), Chief Engineer from Department of Irrigation, Assistant Director at Disaster Management Centre (DMC) and A-PAD SL on board. The government officials on board were decision makers who provide landslide and flood evacuation warnings, hence this tour was a decisive initiative.
The Air reccee was very beneficial for the authorities to understand the extent of the disaster and also help predict evacuations for the next few days in saving lives. A-PAD also was the first agency with aerial photos at the peak of disaster which are shared to agencies which request for them.