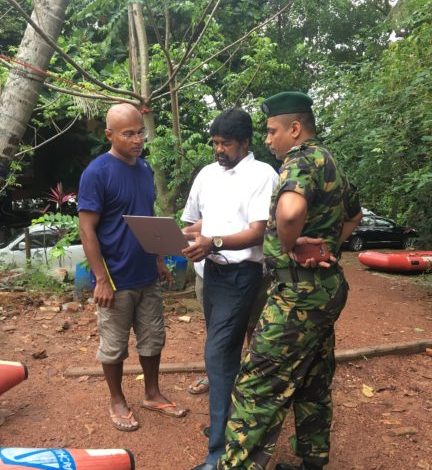 Search & Rescue Mission – SVERT
Seals Volunteer Emergency Response Team (SVERT), an entity with volunteers who are trained in Search and Rescue Operations partnered with A-PAD in obtaining directives and information of locations which needed reach immediately. The team of rescuers were briefed in terms of alternative routes that can be taken. The teams were also shown graphical presentation obtained during the Air Reccee mission. Constant communication and dissemination of information to the rescue teams, led to further enhanced collaborations in terms of relief mechanisms and even the recovery phase.
SVERT also linked other entities with A-PAD SL in carrying out further response events, medical camps, cleaning projects and many more.