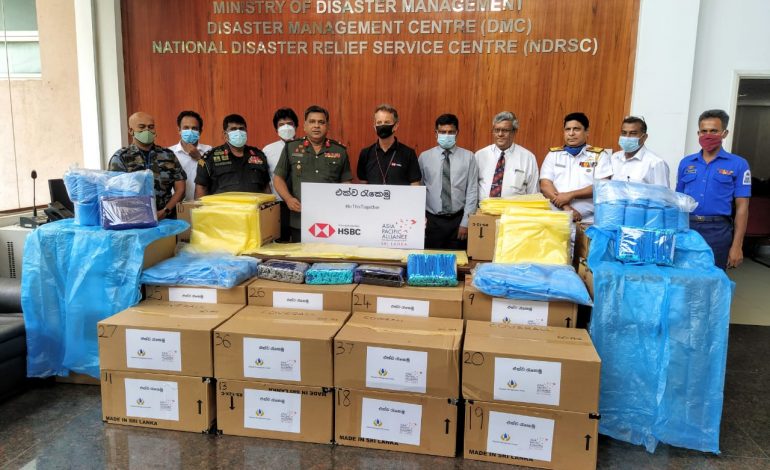 Assisting Frontline Workers and Linking Local Manufacturers with Export Markets
A HSBC / A-PAD COVID-19 Response
In the relentless battle against containing the Coronavirus outbreak in Sri Lanka, the personal protection of frontline workers is of utmost importance. To ensure that our health care workers, support staff and
military personnel continue to be safely equipped during the outbreak, A-PAD SL joined hands with HSBC in assisting those at the helm by extending support in way of providing Personal Protective Equipment (PPE).
At a time where local industries are facing severe economic challenges, the approach was unique in that, all items provided were locally manufactured. Apart from servicing the needs of frontline workers, the initiative was not only able to promote local products but also link local manufacturers with export markets for long term sustenance.
HSBC funding for COVID-19 response was utilized both for emergency response and as a capital for local PPE production for potential export. A-PAD Japan has agreed to purchase PPE manufactured in Sri Lanka
as an extension to this initiative.
Mark Prothero, CEO of HSBC Sri Lanka and the Maldives handed over PPE to Major General Sudantha Ranasinghe, the Director General of Disaster Management Centre (DMC) on 4 th May 2020 at the DMC Colombo. In attendance were Firzan Hashim, Country Director A-PAD Sri Lanka and senior officials of the DMC. The PPE included personal protective coveralls, face covers, shoe covers and reusable masks.
Major General Sudantha Ranasinghe expressed his sincere gratitude to HSBC and A-PAD for the generous and timely donation which will be very useful for frontline personnel involved in the fight
against the virus and the possible flood response amid COVID-19 later this month.
Mark Prothero commended the Government's efforts in containing the virus which is exemplary and stated that HSBC was glad to have complemented in some way in partnership with A-PAD Sri Lanka.
(L-R): Mr. Mark Prothero and Maj.Gen.Sudantha Ranasinghe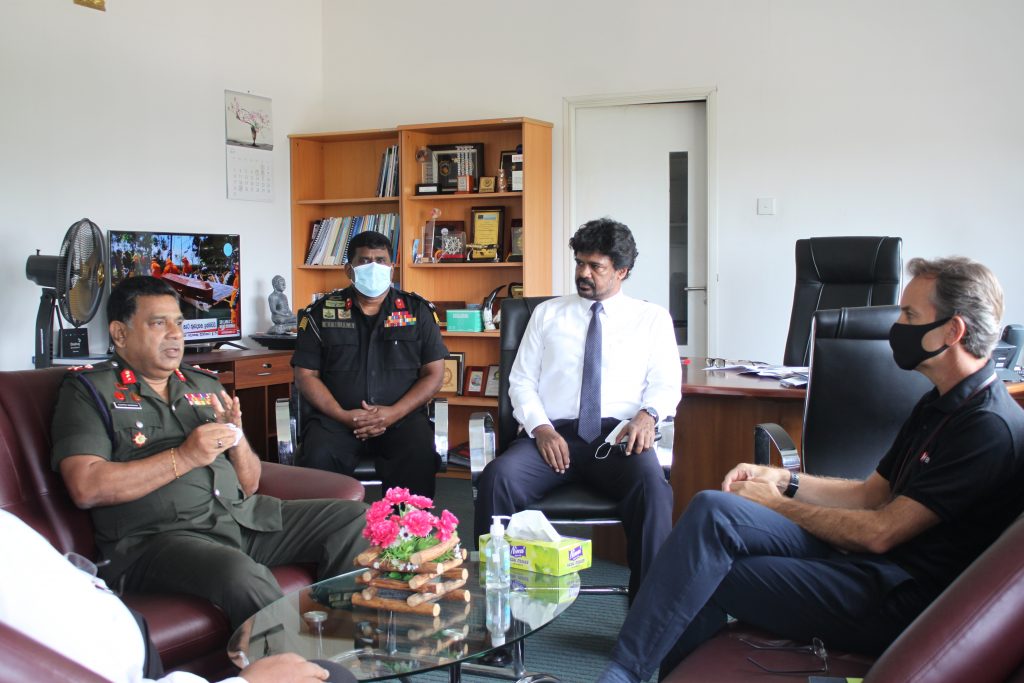 Items inventoried prior to handover
Officials inspecting the locally manufactured PPEs