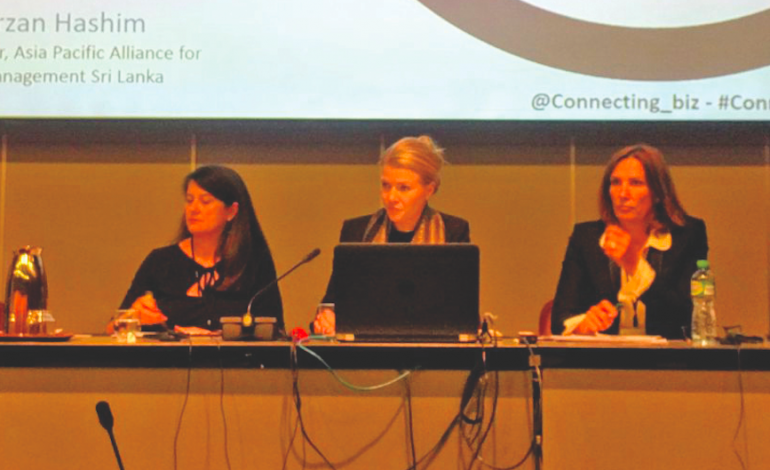 Connecting Business Initiative (CBi) – 2018 Annual Event in Geneva
Building on the momentum generated by the World Humanitarian Summit, Connecting Business Initiative (CBi)
held its 2018 Annual Event in from 5th to 9th February 2018 in Geneva, Switzerland. The aim of the CBi is to transform the way the private sector engages before, during and after crises. A-PAD SL as CBi country lead represented Sri Lanka in sharing and exploring collective private sector action in disaster management at the local, regional and global levels. The event showcased the value of collective private sector contributions to disaster management; identified opportunities for collaborations between CBi networks, program partners and other stakeholders; and inspired further private sector action and collaboration in disaster management. Sri Lanka's private sector collaboration and its collective contribution in the recent disaster responses, relief and early recovery were deliberated along with the rich experiences of other networks. Companies have contributed their technological know-how and logistics expertise, developed new, innovative solutions and provided much needed financial resources. Yet while businesses are already making significant contributions, it was established that more could be done to further engage them in disaster management and to maximize, the potential for collective private sector action.