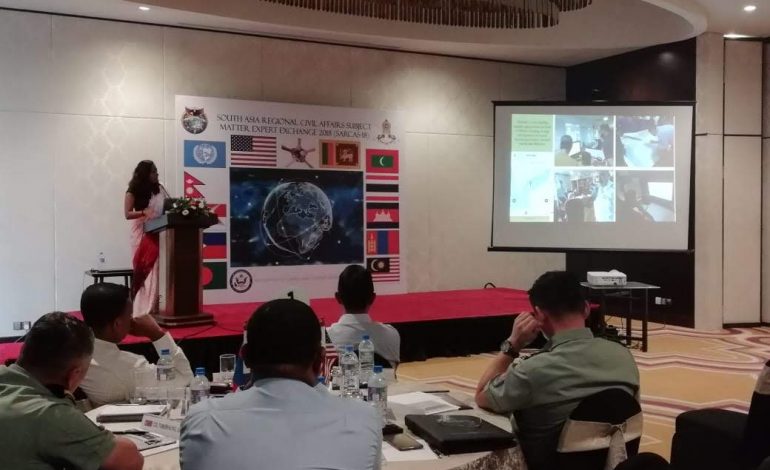 SARCAS 2018 in Colombo
SARCAS (South Asian Regional Civil Affairs Subject Matter Expert Exchange) 2018 organized by the Sri Lankan Army (Civil Affairs Corps) took place in Colombo from the 6th – 8th of August. The conference was aimed at bringing together the military officers specialized in Civil – Military Operations, humanitarian assistance and disaster response in the Asian region. SARCAS 2018 addressed 'Disaster Recovery & Planning' under which, topics such as human rights, disaster risk reduction, humanitarian assistance and regional partnerships were discussed. Ms. Michelle Joseph (Information and Communications Officer, A-PAD SL) enlightened the participants on The Role of Private Sector in Civil – Military Cooperation.
Attendees included military officers from Bangladesh, Vietnam, India, Nepal, Indonesia, Maldives, Cambodia, the Philippines, Sri Lanka and the US as well as members of humanitarian agencies and Ministry officials of Sri Lanka.