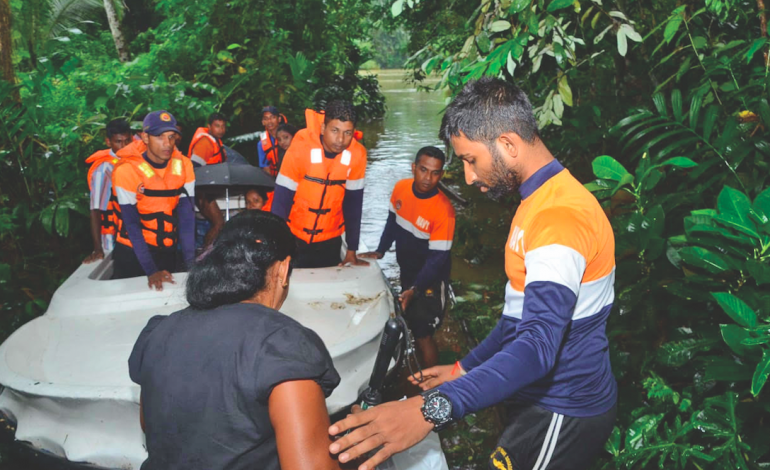 Sri Lanka Navy At The Forefront Of Rescue Operations – S/W Monsoon- IN RESCUE
The Naval RABS Training Centre in Puttlam has been training Naval personnel in responding professionally to flood response. A series of teams passed out recently and were effectively employed during  the  rescue  missions  with  early readiness deployment in vantage locations. Their swift deployment and professional application saved many a lives and helped relocate stranded victims. Their efforts went beyond rescue when they deployed their mobile kitchens to feed the rescued victims.
A-PAD     visited     the     Naval     Training Facility  recently  and  seeks  to  support their endeavor through private sector partnership.