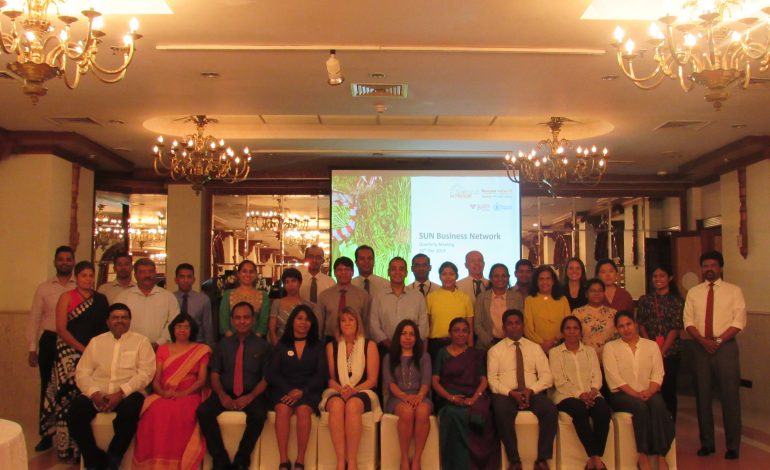 World Food Programme (WFP) brings together Lankan businesses to address high malnutrition
The Scaling Up Nutrition Business Network (SUN BN), led by the United Nations World Food Programme (WFP) brought together 30 leading Sri Lankan businesses to bring in their support for three significant criteria, namely, workplace health and nutrition efforts, producing healthy food and promoting healthy food consumption.
The Country Director of WFP, Brenda Barton highlighted the importance of the activities carried out by SUN BN in tackling malnutrition in Sri Lanka which was then followed by a number of insightful presentations. Country Director of A-PAD, Mr. Firzan Hashim enlightened the audience by presenting on the importance of business resilience and continuity during a disaster for the private sector.