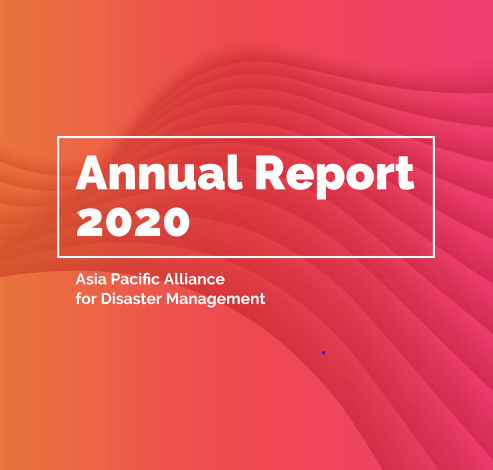 A-PAD International Annual Report 2020
A-PAD International's 2020 Annual Report features the achievements and dedication of the numerous member platforms in responding to disasters in a timely manner. The Annual Report covers the accomplishments of each member platform, the various efforts made during the year to enhance disaster preparedness and the strengths of multi-sectoral partnerships in disaster response, mitigation and recovery.
2020 was a year fraught with the imminent threat of COVID-19. In spite of this, member platforms were able to adapt well to situations and intersecting disasters never seen before. The six country networks in Bangladesh, Japan, Indonesia, Philippines, South Korea and Sri Lanka rose to the occasion not only in response to the COVID-19 outbreak, but also in response to emergencies of varied nature.
The annual report for 2020 captures A-PAD highlights across the calendar year and emphasizes the significance of collaboration, partnerships, resource mobilization and coordination in responding to intersecting disasters in a rapidly changing, new normal world.
Access the report via:
https://drive.google.com/file/d/1BY493oExhLPTM6Ct7dSmPAMaUDlQyjZK/view?usp=sharing