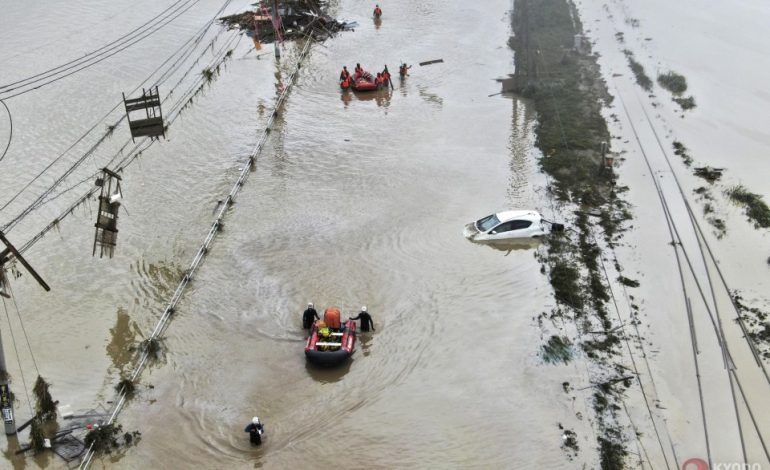 A-PAD Japan Responds as Torrential Rains Hit Japan's Kyushu Island
Flooding and landslides caused by unprecedented rains in Japan's Kyushu region left 50 people dead and 11 others missing with more than 1.22 million people issued with warnings to evacuate from the region.
In response, members of Airborne Rescue and Relief Operations With Search (ARROWS) – Civic Force and A-PAD Japan dispatched an emergency relief team to Kyushu and delivered relief goods such as masks, disinfectants, and non-contact thermometers to the affected communities while the team also distributed copies of "Guidance for Evacuation Centers during the Covid-19" to evacuation centers in Hitoyoshi-City, where the Kuma river overran its banks at 11 locations.
ARROWS's medical team provided medical assistance to a flooded nursing home, Senjuen, in Hitoyoshi-City where nearly 70 residents and staff became stranded while a mobile medical clinic was set up in Kuma Athletic Park  with a partner organization, TMAT, to treat  evacuees, who required medical aid. In addition to this, the K9 team (Three search and rescue dogs and their handlers) assisted a search and rescue operation in the Ashikita area led by a local fire department where three people were missing after massive landslides.
The joint emergency team continues to assist the local government at evacuation centers while A-PAD Japan sent stockpiles of relief goods such as tents kept for emergency disaster assistance. Amidst the rains, the ARROWS team also set up tents as temporary shelter for pets.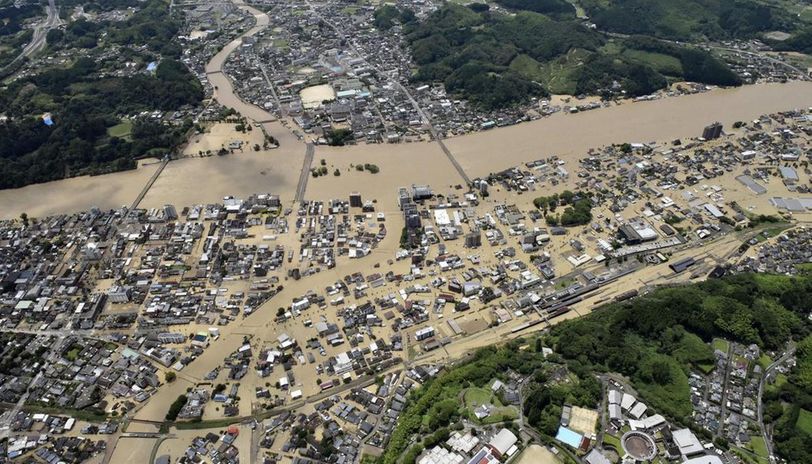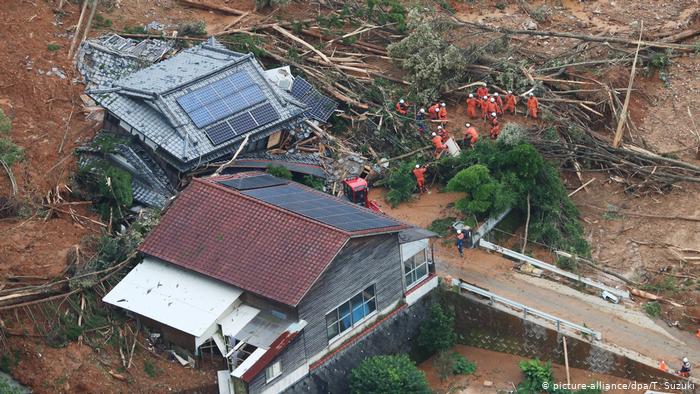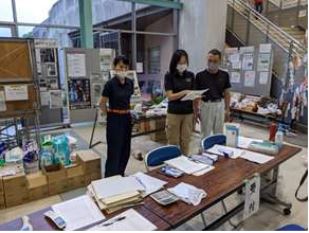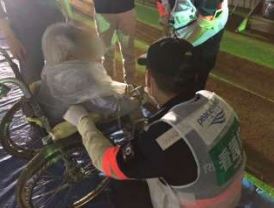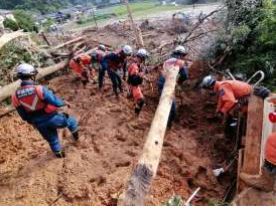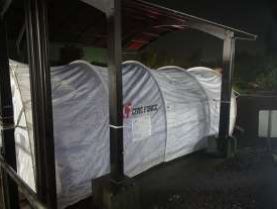 .