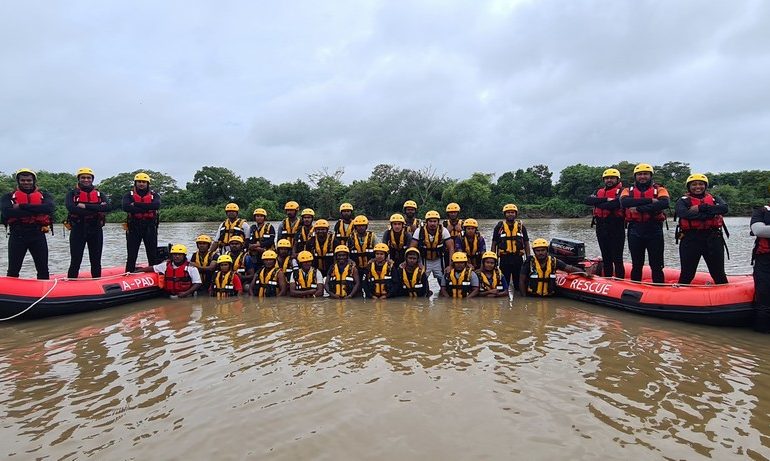 A-PAD SAR Team Undergo Refresher Training in Malwathu Oya
The A-PAD Sri Lanka Search and Rescue Team underwent a special refresher training at sea as well as in swift water (river) on the Malwathu Oya in order to revisit skills as per the international standards. The first refresher training took place at Mount Lavinia Beach, where the  group explored a variety of drills including Inflatable Boat Rescue (IRB) and rescue knot techniques.
Thereafter, the team headed to Nanattan, Mannar, in order to further enhance their skillset at the Malwathu Oya river basin. The intermittent rains during this time period also enabled the training team to carry out this refresher on real-time scenario basis, challenging themselves to maximize and mobilize the available resources such as equipment handling, understanding the water currents and other cascading effects which may occur during a calamitous situation. 
The trainings were timely and highly successful, coordinated in partnership with the Ministry of Foreign Affairs Japan, A-PAD Management Office Japan, Embassy of Japan in Sri Lanka, Sirasa Gammadda and Sri Lanka Life Saving.
The A-PAD SAR Team was newly recognized nationally by the Ministry of Defence and the State Ministry of National Security and Disaster Management at the A-PAD International Symposium in August 2021.