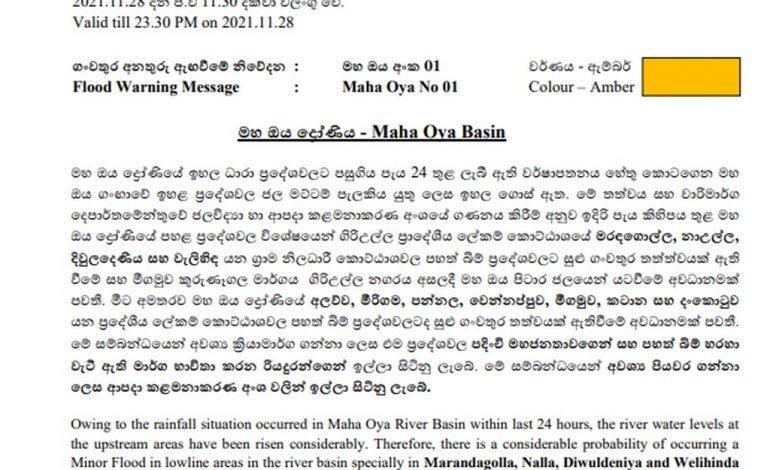 Update 001: Flood Warnings Issued for Maha Oya & Deduru Oya Basins
According to information received from the Department of Meteorology , the Northeast monsoon is expected to make landfall in Sri Lanka within this week. However, even during the inter-monsoon period, especially since late October 2021, Sri Lanka experienced adverse weather conditions with heavy rains above 150 mm affecting most parts of the island, while districts of Anuradhapura, Jaffna and Puttalam recorded rainfall even higher than 200 mm. Given the weather conditions, A-PAD SL in partnership with partners provided flood response to affected parties throughout the past few days.
The fresh flood warnings have been issued by the Irrigation Department for low-lying areas of the Maha Oya basin and Deduru Bya basin. Apart from this, an advisory for heavy rain and severe lightning has also been released by the Department of Meterology.
In anticipation of the Northeast monsoon this week, A-PAD urges its corporate partners and the public to stay safe and vigilant, paying special attention to weather warnings issued by state authorities.