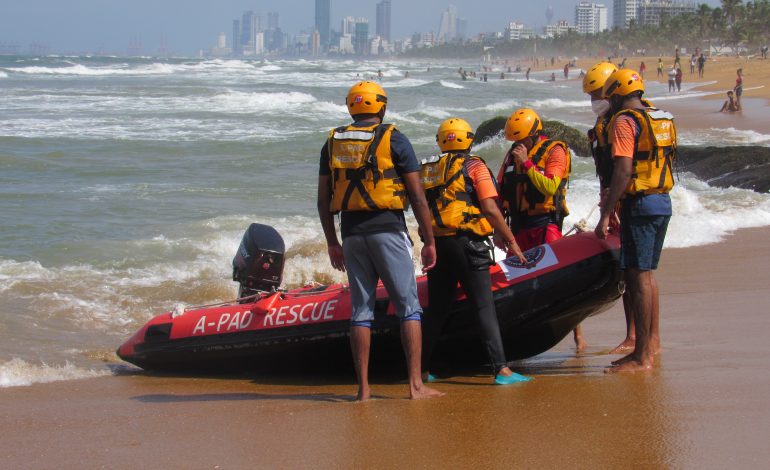 A-PAD SAR Team Undertake Refresher Training at Mount Lavinia Beach
The A-PAD Sri Lanka Search and Rescue (SAR) Team underwent a special refresher training at Mount Lavinia Beach today (19th October 2021). The group explored a variety of drills including Inflatable Boat Rescue (IRB) techniques. The event was coordinated in partnership with the Ministry of Foreign Affairs Japan, A-PAD Management Office Japan, Sri Lanka Life Saving and News First Media.
The A-PAD SAR Team was newly recognized nationally by the Ministry of Defence and the State Ministry of National Security and Disaster Management at the A-PAD International Symposium in August 2021.
To access training highlights, please visit https://www.youtube.com/watch?v=GsjGLWuMCPU