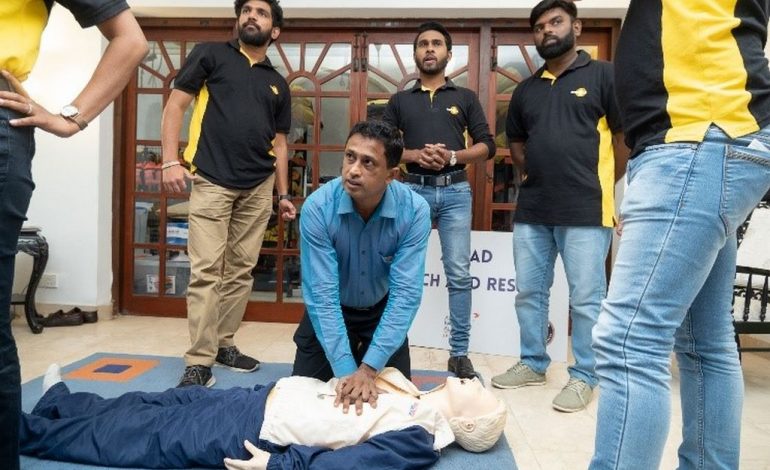 A-PAD Search and Rescue 2022 – CPR Training
The newly inducted Search and Rescue Swift Water Level 1 cohort of A-PAD SL, along with a few members from the private sector underwent a training on Cardiac Pulmonary Resuscitation (CPR) under the A-PAD Search and Rescue (SAR) initiative. Asia-Pacific Alliance for Disaster Management Sri Lanka (A-PAD SL) successfully concluded its CPR Training session at the Country Office on the 25th of October, 2022 supported through the Overseas Development Assistance (ODA) of the Ministry of Foreign Affairs Japan.
Another cohort of 25 representatives from the private sector were provided extensive CPR and critical life-saving training, equipping the participants to be fully prepared to handle particular occupational hazards. The participants were educated on how to perform CPR on adults, children and infants, how to assess the danger of the situation and what further actions need to be taken. Further to this, participants were also educated on the ethics of CPR, how to attend to a choking and drowning victim, as well as being trained on how to use recently developed CPR technology, such as the AED Defibrillator.
Under the technical expertise of trainers from Sri Lanka Life Saving, the training included theoretical and practical training sessions as well as a test to assess the participants who underwent the training.