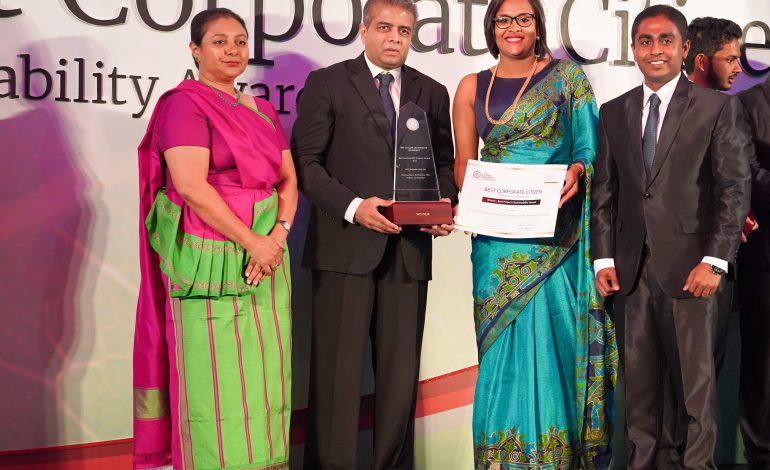 Best Corporate Citizen Sustainability Project Award achieved by MAS Intimates
MAS Intimates' people and community work was recognized by the Ceylon Chamber of Commerce recently, as they won the Best Corporate Citizen Sustainability Project Award for their pioneering project on – "Partnering for Disaster Risk Reduction, Resilience and Preparedness." In 2014, when A-PAD SL initiated their multi-sectoral engagement to assist in developing a disaster framework for Sri Lanka, MAS Intimates opted to become a private sector member.
MAS Intimates became one of the first corporate in the Asia Pacific region to do an extensive disaster awareness program to their employees, comprising of 30,000 persons, post the 2016 floods (identified as the most severe flood to date). An Occupational Health and Safety and Social Compliance platform inclusive of DRR and employee preparedness was established with their collaboration with A-PAD. The corporate has plans to carry this program to their international plants where the facilitation of A-PAD through the Connecting Business initiative (CBi) will play a distinctive role.