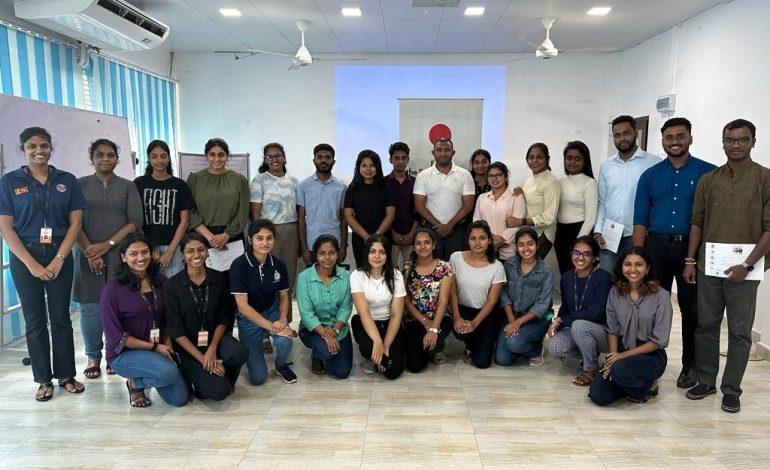 Empowering Lives: CPR Training at the Faculty of Arts, University of Colombo
To enhance life-saving skills and disaster preparedness, the Asia Pacific Alliance for Disaster Management Sri Lanka (A-PAD SL) supported through the Overseas Development Assistance (ODA) of the Ministry of Foreign Affairs Japan facilitated a CPR (Cardiopulmonary Resuscitation) training to the students at University of Colombo. The training took place at the Faculty of Arts, University of Colombo, on 31st October 2023 with the intent of equipping undergraduates and staff with the knowledge and skills needed to provide assistance in the event of a disaster, occupational hazard, or community emergency.
Under the technical expertise of trainers from Sri Lanka Life Saving (SLLS), the training included theoretical and practical training sessions which covered CPR techniques for adults, children, and infants, assessing danger and immediate actions, ethical considerations, choking and drowning victims, and the use of automated external defibrillators (AEDs). The training concluded with participants individually evaluated on their knowledge and understanding of CPR techniques.
Upon completion of the training program, participants received internationally recognized licenses and certificates. A-PAD SL has been a committed advocate for better disaster preparedness and response. By extending their expertise to the academic community at the University of Colombo, the platform aims to foster a culture of preparedness and life-saving skills among the youth of Sri Lanka.