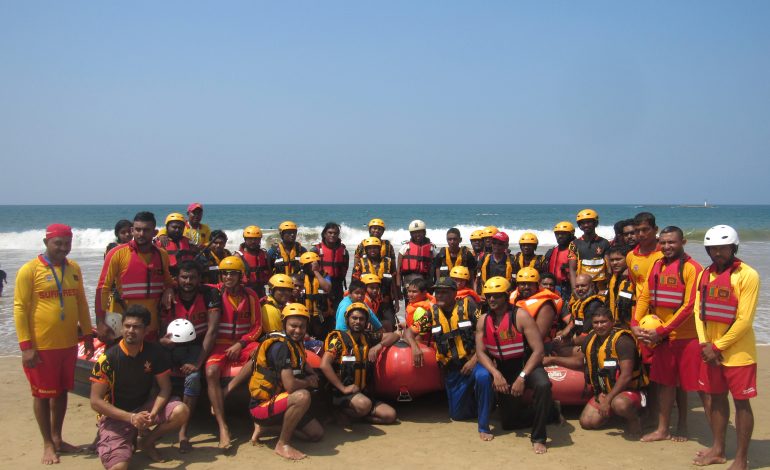 Gammadda V Force Receives Search and Rescue Training
The Capital Maharaja Media Organization is of the view that their journalists should not only broadcast and report incidents of lives being saved but should also be of a capability to engage in the act themselves. Therefore, they enlisted the assistance of A-PAD SL who joined hands with Sri Lanka Life Saving (SLLS) in conducting a training program at the Mt. Lavinia beach for 27 members of the Gammadda V-Force – an initiative under the Capital Maharaja group.
The program commenced with the SLLS President, Mr. Asanka Nanayakkara, briefing the V-Force on the essentials of life saving at sea after which various physical activities were conducted for the participants with the inclusion of a boat capsizing exercise demonstrated by the Swift Water Level 01 trainees. A-PAD SL supported the program by providing necessary training gear and equipment for the entire session. At the conclusion of the event, certificates of recognition were distributed to all participants.