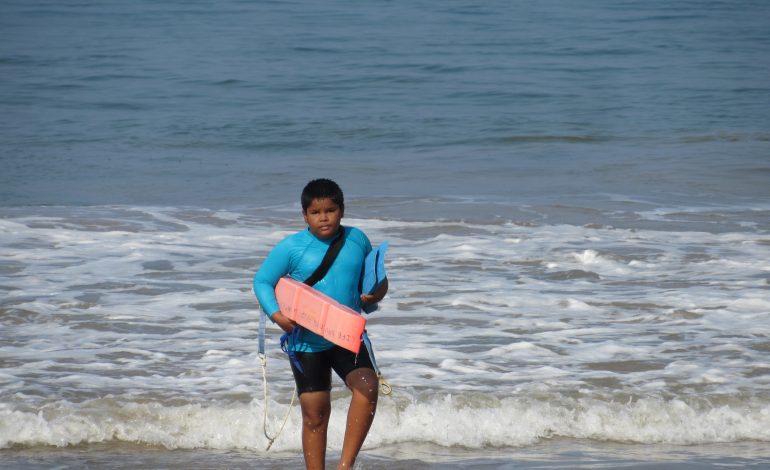 The Story of a Young Lifesaver
At a training program that was conducted for the benefit of the Capital Maharaja Organization, A-PAD SL was exposed to a remarkable story of a young lifesaver. Arham Faiz, a young boy of 11 years is so attached to the ocean, that he spends most of his time in the water and as a result has mastered the art of negotiating the waves, turning out to be an exceptional swimmer who can swim 4 Km deep into the sea. Arham's extraordinary talent has saved the lives of five individuals who may have otherwise perished at sea and he is hailed as the youngest lifesaver in Sri Lanka and possibly the entire region.
Arham proudly recalled a particular incident in which he single handedly pushed an abandoned barrel of oil from the deep sea right towards the shore after having observed the object bobbing up and down in the water from the distance of the beach. His dedication to reach the object and to swim back while supporting its great weight amidst the turbulence of the waves require high skill and his heroics were lauded by the Sri Lanka Navy.
Because of his passion for any activity carried out at sea, Arham is often seen joining marine based authorities such as the Sri Lanka Navy and the Sri Lanka Life Saving Association (SLLS) whenever they engage in trainings and beach clean-up programs on the Mt. Lavinia beach.