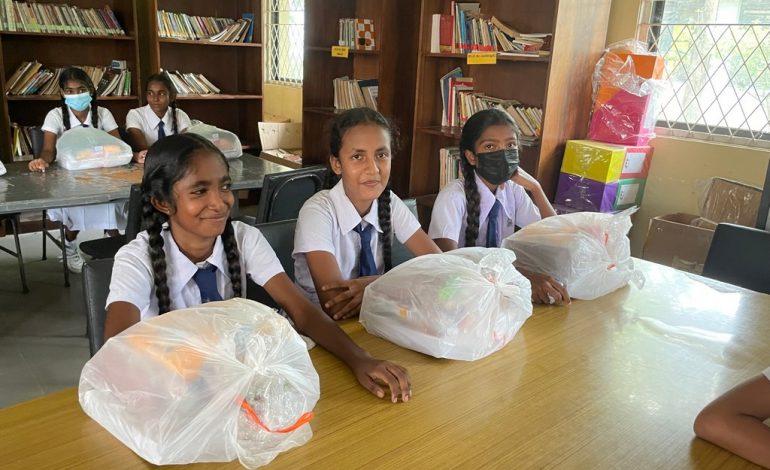 HSBC, Room to Read and A-PAD Partner to Mitigate Socio-Economic Challenges
As the current Sri Lankan economic crisis prevails, it is the less-fortunate segments of the public that truly feel the brunt of its effects and will continue to do so until the economy recovers. During this challenging time, it is apparent that young girls in particular are severely affected and their school dropout rates could reach unprecedented levels. In addition to their plight, sanitary hygiene is a major concern for these young girls, since there is lack of availability and affordability, they have to prioritize on school and stationery costs.
In response to this issue and in order to ensure their education is not hampered by these factors, HSBC Sri Lanka partnered with Room to Read and A-PAD Sri Lanka (A-PAD SL) to provide support for young girls in the secondary education segment in the Polonnaruwa District. Through the "Room to Read Girls' Education Program", HSBC Sri Lanka and A-PAD SL were able to provide stationery and hygiene/sanitary packs to 208 girls from 10 schools in the Polonnaruwa district, who are currently in the process of completing their secondary education.
Following the distributions, the recipients voiced their sincere gratitude to HSBC Sri Lanka for the organization's timely intervention during a critical time. Further, they were also very thankful to A-PAD and Room to Read for making the extra effort to carry out the distributions during the current fuel crisis.