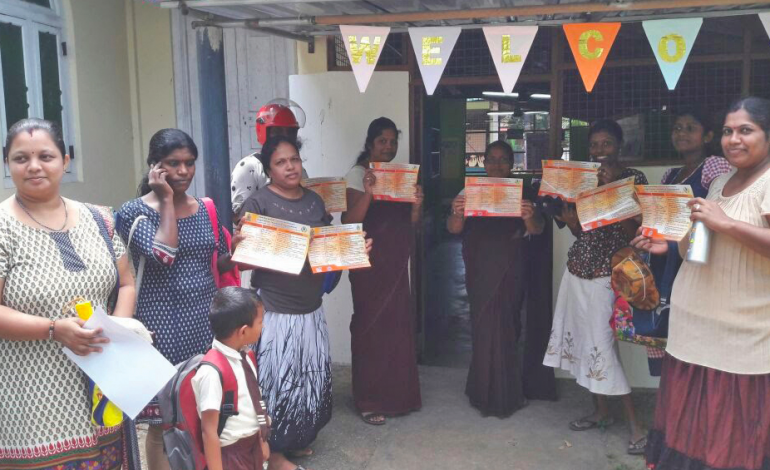 Let's learn what is unknown to us. Let us correct our mistakes. Excellent attitude, Knowledge, understanding of your skills will constitute a healthy Society.
Continuing the spread of awareness among communities on disaster preparedness and mitigation, A-PAD Sri Lanka with private sector stakeholders in Jaffna created family oriented disaster risk awareness posters. These stickers entail
information based on emergency contact numbers, emergency "grab-bag" and the Do's and Don'ts in case of calamities. Over 2000 families benefitted from this initiative directly and the community at large. The private sector companies who supported the initiative were, Singer Plus and Danu Hardware based in Jaffna district.