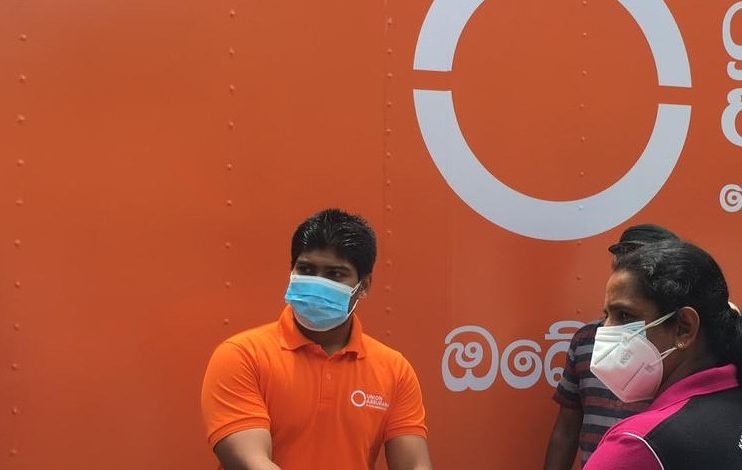 "Meals that Heal": A-PAD SL with Union Assurance Provide Meals for Those Affected by Floods
Due to flooding and landslides following adverse weather conditions, over 200,000 persons have been affected while 20 deaths have been recorded in the past few days. In Colombo district alone, 6 DS Divisions have reported a number of displaced persons who have been evacuated to safety centers manned by the Disaster Management Centre (DMC).
Taking into consideration the basic requirements of displaced persons, Union Assurance PLC rose to the occasion by offering to provide 3,000 meals for 03 consecutive days (starting from today – 9th) to those affected in Kaduwela DSD. Significantly, the meals were prepared in the star class facilities of Cinnamon Hotels & Resorts and  arranged in recyclable containers, enhancing the zero plastic policy and sustainability of the response. A-PAD Sri Lanka facilitated this public private partnership (PPP) while the distribution and logistical aspect was coordinated by the DMC.
Commenting on the joint effort, Jude Gomes, the Chief Executive Officer of Union Assurance stated, "We pledge to provide 3000 meals to those displaced as a result of the floods, and hope it will offer some redress for those families living in difficult conditions. We are pleased to partner with Cinnamon Hotels & Resorts on this initiative to offer much needed support to our communities in need."
"Guided by one of our core values of caring for our people and our communities, 'Meals that Heal' is a programme that we are proud to initiate, as an effort to make a difference to our communities by helping them recover and rebuild as we navigate through these challenging times, together. We are delighted to be able to scale this project with Union Assurance and support the flood victims," added Kamal Munasinghe, General Manager Cinnamon Grand Colombo and Cinnamon Lakeside Colombo.
A-PAD is thankful to our partners for their swift and charitable response while we also thank the Disaster Management Centre for taking the lead and always providing strength in times of emergencies.