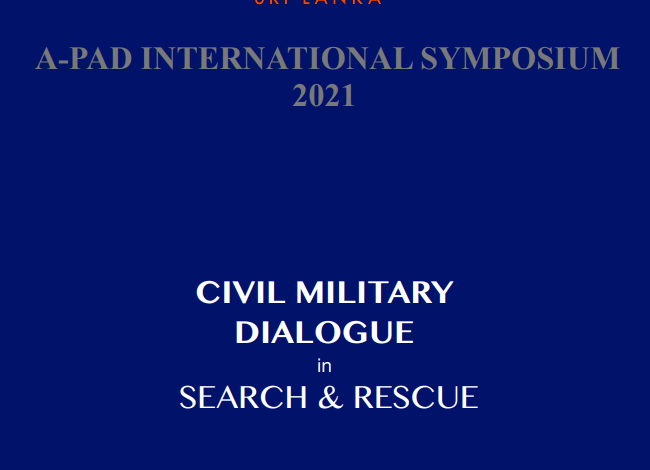 A-PAD SL International Symposium 2021
Asia Pacific Alliance for Disaster Management, Sri Lanka (A-PAD SL) takes pleasure in hosting a virtual international symposium on "Civil-Military Dialogue in Search and Rescue" on Thursday , 12th August  2021. We take this opportunity to provide national recognition for civil military participants who were trained by A-PAD International Instructors on Swift Water Search and Rescue throughout a period of time.
Following the ceremonial session, a panel discussion will take place, showcasing the necessity for vigorous engagement among diverse sectors in collectively strategizing ahead of impending emergencies. Key speakers from  varied fields will share their stories on the necessity for active collaboration, while special  attention will be drawn on the importance of ensuring business continuity and community  resilience amidst the new normal of intersecting disasters.