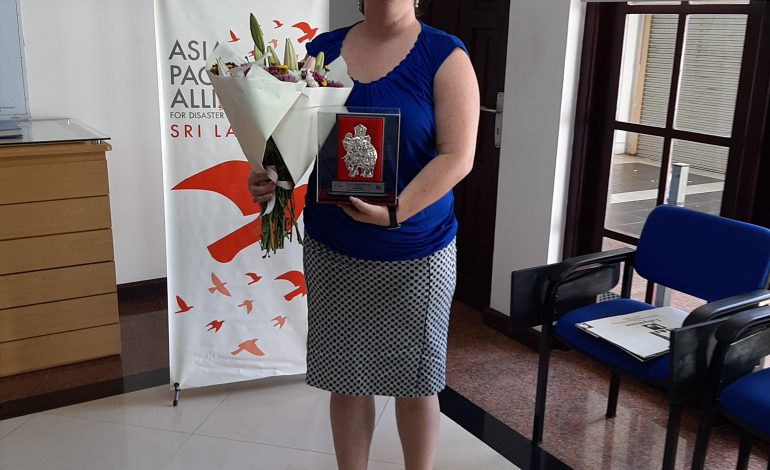 Ms. Alena J. Tansey of USAID Bids Farewell to Sri Lanka
Upon the invitation of A-PAD Sri Lanka,  Ms.  Alena J. Tansey, Deputy Director, Office of Governance and Vulnerable Populations, Mission Disaster Response Officer, Civil-Military Coordinator – USAID/Sri Lanka and Maldives, paid a farewell call on A-PAD Office with her  tenure in Sri Lanka  coming to an end in August.
Over the years, A-PAD has enjoyed cordial relations with USAID and have worked side by side by in providing assistance to vulnerable communities in Sri Lanka with the aim of uplifting our communities, being of paramount interest always.
Along with Ms. Tansey,  Mr. Chris Daly, Executive Officer – USAID / Sri Lanka and maldives was also present at the gathering and a fruitful conversation followed  on further developing the  humanitarian efforts in Sri Lanka while potential strategies which could be adopted in responding  to disasters was also discussed.
On behalf of A-PAD SL,  we wish  Ms. Alena J. Tansey,  all the very best in her future endeavors and hope her stay in Sri Lanka was fruitful and satisfying!