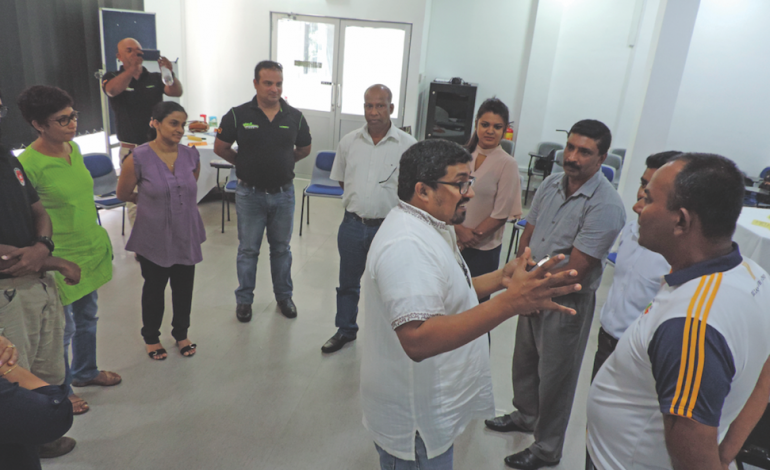 Orientation In Psychological First Aid In Disasters
A-PAD  Sri  Lanka  partnered with Deutsche Gesellschaft für Internationale Zusammenarbeit (GIZ), in introducing Psychological First Aid (PFA) to the Search & Rescue Team as well as Private and I/ NGO sector members. The importance being reiterated on how PFA can be applied during disasters, especially at debris sites, recovery camps and post disasters.
The     workshop     was     facilitated     by Mr.      Ananda      Galappatti,      Medical Anthropologist    and    Ms.    Evangeline Ekanayake, Psychologist. The duo carried out an interactive, yet, informative group based discussion and scenario planning activities to support the subject matter understanding.