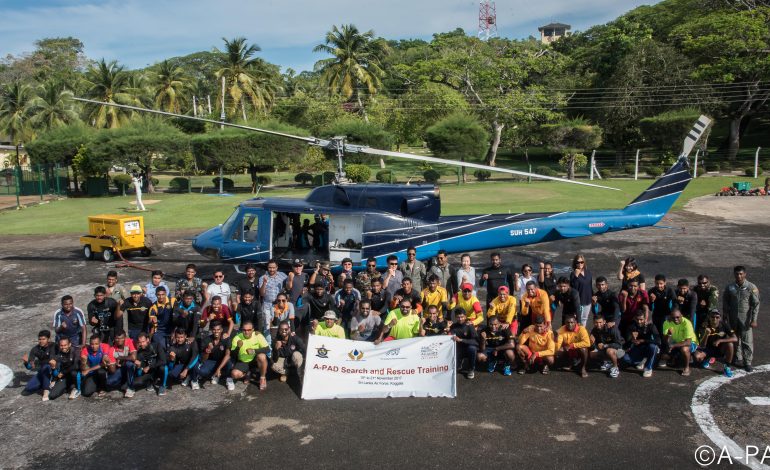 A-PAD Search & Rescue Training Program
A-PAD SEARCH AND RESCUE TRAINING PROGRAMME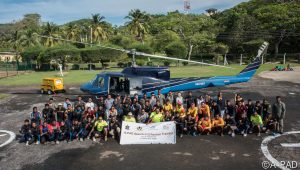 Through the expertise of four A-PAD International trainers from Japan, a search and rescue training programme was conducted for the Sri Lankan Forces and Volunteers from the 19th to 21st November 2017. The objective of the training was to introduce and practice disaster response methodologies for sudden-onset disaster aligned with internationally accepted International Search and Rescue Advisory Group (INSARAG) guidelines in the process of preparedness, cooperation and coordination.
The training programme consisted of a 'Preparation Phase' to familiarize participants with internationally agreed upon deployment and coordination procedures, based on INSARAG Guidelines. This phase provided a basis on how S&R teams are constituted and the basis for teams to be guided and trained to achieve standards for deployment. The 'Operational Phase' incorporated a two-and-a-half-day training and simulation exercise where the participant groups were confronted with an initial situation where only limited information is provided and "tasks" which the role players should complete are injected by exercise controllers through various channels such as field assessment, technology, media reports etc. A de-briefing was conducted to review the training and current state of operations to confirm that the deliverables are progressing and provide direction to improve.
Civil-military coordinated flood rescue simulation exercise was carried out following competency of individual and collective skills. Ground and air rescue simulation exercises provided live experience for participants and also identified limitations. The combined resource strength between civil and military in saving lives was evident following the training.
Multi-stakeholders participated in the training programme. Participants are as follows:
20 Members – Sri Lanka Air Force (Regiment Special Forces)
20 Private sector volunteers – Life Saving Association of Sri Lanka, Seals Volunteer Emergency Response Team (SVERT), I-CERT (Iron Man 4X4 Community Emergency Response Team), Lion Brewery PLC (Biyagama Export Processing Zone) and A-PAD SL.
04 Members – Sri Lanka Navy
02 Members – Sri Lanka Army
01 Member – Special Task Force
Links
A-PAD SL Search and Rescue – https://www.youtube.com/watch?v=jrS6GREUOMA (03 Mins)
A-PAD SL Search and Rescue – https://www.youtube.com/watch?v=j80q3aj2rbA (08 Mins)