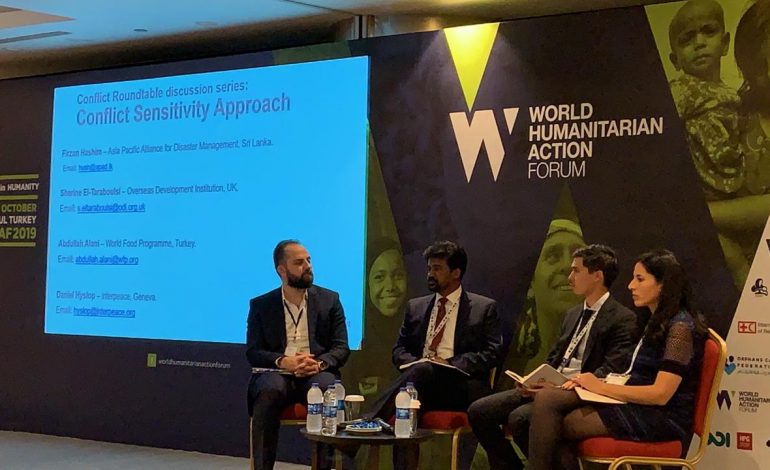 Participation of A-PAD at the World Humanitarian Action Forum
The 2nd World Humanitarian Action Forum (WHAF) 2019 was held on 15th and 16th October 2019 in Istanbul, Turkey. The two-day forum, with the theme "Dignity in Humanity", brought together humanitarian actors from 65 countries to strengthen partnership and collaboration. the forum shared effective humanitarian practices and responses that affect local, national and International NGOs. Hany El-Banna, head of the Humanitarian Forum addressed corruption and exploitation of resources worldwide.
In a written message read out to the forum, Turkish President Recep Tayyip Erdogan expressed his belief the event would significantly contribute to world peace, brotherhood and friendship, voicing hope that it would be fruitful. The Conflict Sensitivity Approach Session of the Conflict Roundtable Discussion series was chaired by Firzan Hashim-Country Director A-PAD Sri Lanka. The panel comprised of Sherine El-Taraboulsi-Overseas Development Institution U.K., Abdullah Alani-WFP Turkey and Daniel Hyslop of Interpeace, Geneva.