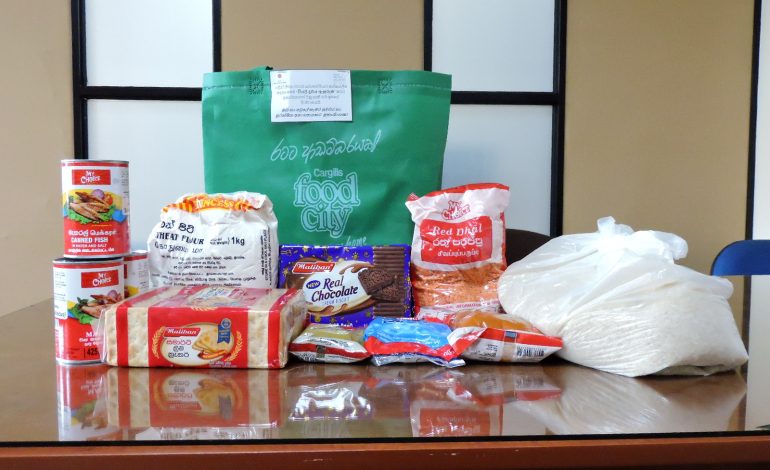 Provision of flood assistance to the District of Kalutara
Following the intense rains and floods of the past three months, many lives were affected in varying areas. One such area is the Kalutara District where quite a large number of people had to seek shelter in safety locations provided by the state, prior to moving back to their own homes. The weather conditions that prevailed undoubtedly hindered with the livelihood and operations of many families, making it rather challenging to spring back their businesses and daily activities to its original state. To assist the people with this, the GA Kalutara contacted Asia Pacific Alliance for Disaster Management, Sri Lanka (A-PAD SL) requesting for the provision of family ration packs.
Collaboration with Cargills Food City was established to ensure the necessary arrangements and transportation of the ration packs to Kalutara would take place. The A-PAD team travelled to Kalutara from Colombo to meet with the GA Kalutara and his officials and formally handed over the ration packs along with the Manager of Cargills Kalutara.