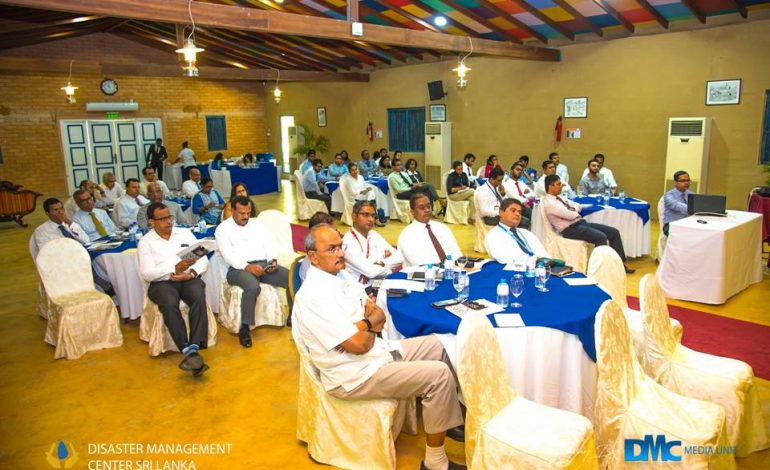 Private Sector Towards Disaster Resilience
The Disaster Management Center (DMC) recently conducted a workshop on Mainstreaming Disaster Risk Reduction (DRR) into Private Sector in partnership with Asia Pacific Alliance for Disaster Management Sri Lanka (A-PAD SL). The recent years saw the damage to private sector caused by disasters and the losses remain high. Sri Lanka's leading business entities gathered through the A-PAD platform in order to engage in this dialogue leading towards national level action to incorporate and mainstream DRR into business plans.
The event was graced by Dr. S Amalanathan, Director General, DMC and Eng. Sisira Kumara, Secretary to the Ministry of Irrigation, Water Resources and Disaster Management along with the facilitator of this workshop, Ms. Anoja Seneviratne, Director, Mitigation & Research Development, DMC.