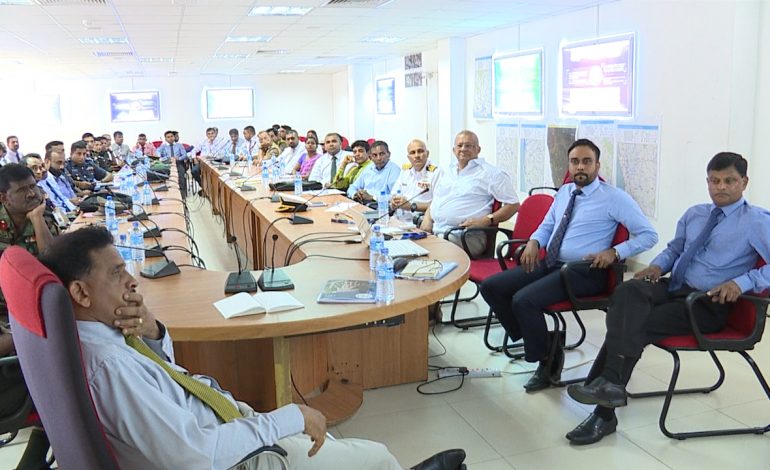 Indian Ocean WAVE 2018 – International Tsunami Simulation Exercise
The Indian Ocean WAVE 2018 Tsunami Simulation Exercise was held on 5th September 2018 with the participation of 28 countries (including 7 Indian Ocean Rim countries) and 3 districts in Sri Lanka (Galle, Ampara and Mullaitivu). The simulation was conducted to assess the physical and human resource capacity and capability of early preparedness in the event of a catastrophic disaster such as the 2004 tsunami reoccurring. Prior to the exercise a series of meetings were held with key stakeholders led by the Hon. Duminda Dissanayake, Minister of Irrigation, Water Resources and Disaster Management, Mr. Kapila Jayasekara, State Secretary/Acting Secretary, Ministry of Irrigation, Water Resources & Disaster Management, DMC officials and district officers. Selected Grama Niladhari divisions within the three districts executed the simulated scenario. A team of evaluators also monitored the serviceability of the 77 Early Warning Towers in Sri Lanka.
Following the completion of the exercise, debriefs were held at both national and local levels with the participation of observers and evaluators of local and international expertise.