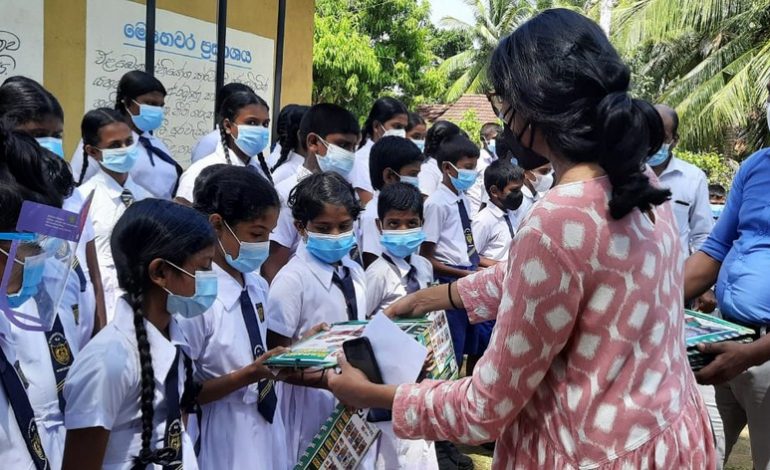 Reviving Education among Students Faced with E-Learning Challenges
Amidst the flood response that Team A-PAD is providing in collaboration with partners, reviving education among children with limited access to online learning cannot be overlooked. Especially, given the limitations associated with the current pandemic situation.
Taking this into consideration, Team A-PAD visited 13 schools in the Angunukolapelessa Zonal Education Division in Southern Sri Lanka and handed over past paper book packs and DRR awareness material to over 800 students in the key learning landmarks – Grade 5, O/L and A/L. The effort was successful due to the generosity of the People of Japan towards the children of Sri Lanka and was facilitated by A-PAD Japan, Ministry of Foreign Affairs Japan and the Embassy of Japan in Sri Lanka,
Commenting on the initiative, Mr. Ashoka Thilakarathna, representing the Angunukolapelessa Zonal Education Department stated, " Given the e-learning difficulties experienced in this remote area, it is immensely heartening to note that our children have been considered, in facing their examinations amidst many challenges. We are thankful to A-PAD for this magnanimous support".