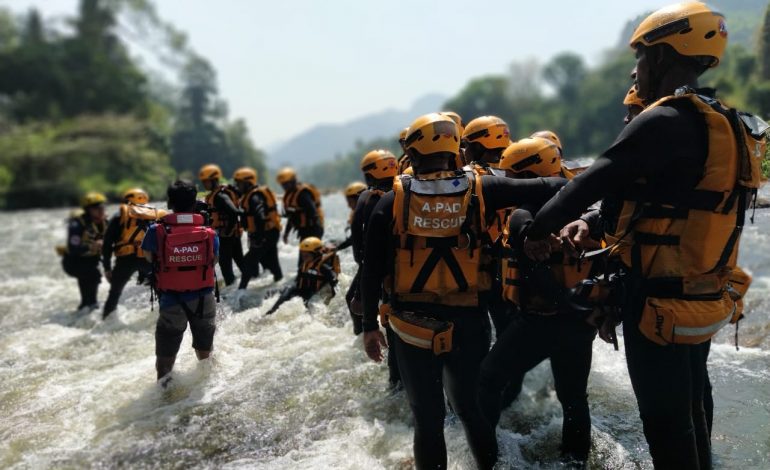 Search and Rescue 2020 Series
APAD – SL in collaboration with the Ministry of Foreign Affairs of Japan, successfully completed the 2020 Swift Water Rescue Training program in Kithulgala. Under the supervision of Japanese and Taiwanese expert instructors from the International Rescue Instructors Association, 50 participants from various sectors including Sri Lanka Army, Sri Lanka Navy, Sri Lanka Air Force, Special Forces, Police Special Task Force, Sri Lanka Life Saving, Gammadda V Force and several other organizations were trained on crisis management during water based emergencies..
The participants were separated under the categories of Level 01 and Level 02 and were exposed to various rescue operations on swift water including bay rescue, boat capsize, Inflatable Rescue Boat (IRB) maintenance, night training, swift water drifting, throw bag rescue and fighting water current rescue.
The program which spanned across a week ( 29th February -7th March), came to a close at Mount Lavina beach on the final day, with the participation of all trainers and trainees whereby more rescue techniques were demonstrated and practiced, but on this occasion, at sea.