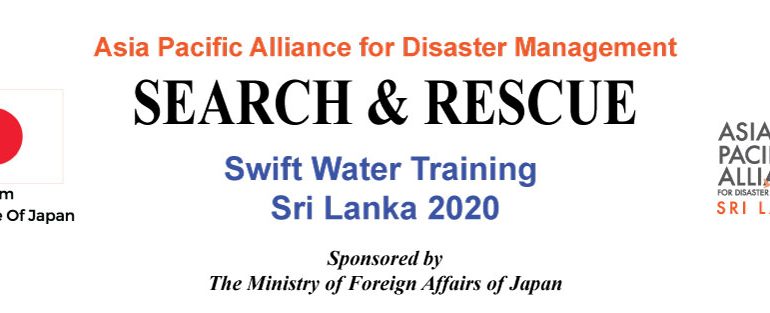 Swift Water Rescue Training 2020
A-PAD Sri Lanka in partnership with the Ministry of Foreign Affairs of Japan and its principles, prepares to launch advance level training for its existing Search and Rescue Team as well as new batches of both military and civilian personnel who are keen to be deployed during water based emergencies. Having conducted the Level 01 Swift Water Rescue Training Program in 2019, the team of international trainers are yet again in Sri Lanka to enhance capacities and skills of the Sri Lankan team.

The 2-day Level 01 training is scheduled to take place on the 01st of March 2020 while the 3-day Level 02 program would take place on the 2nd of March 2020. A fully fledged team of 50 persons will undergo these two training programs held in Kithulgala.