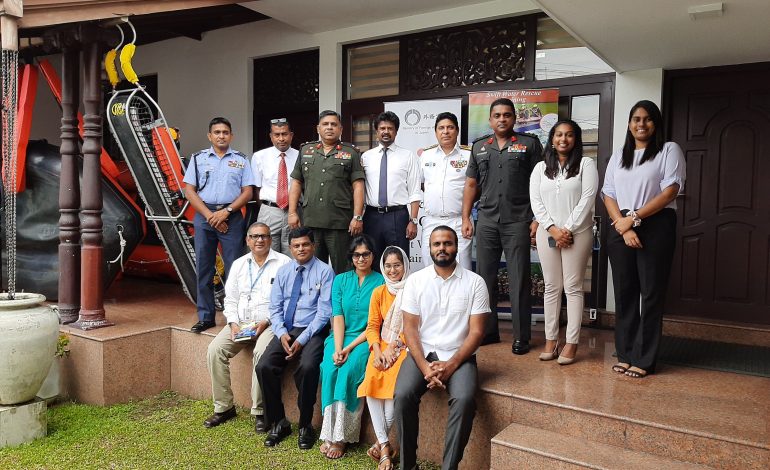 Strengthening Ties with the Disaster Management Center: Director General's Visit to A-PAD Office
A-PAD Sri Lanka strengthened its good relations with the Disaster Management Center (DMC) by inviting officials from the Government body on an official visit to A-PAD premises. The team lead by Major General Sudantha Ranasinghe, the Director General of DMC, was hosted to a presentation on A-PAD's journey since its establishment; its continued partnership and corporation with the Government and its significant role in Search and Rescue Capacity Building training operations in the country.
A-PAD SL Country Director, Mr. Firzan Hashim presented the organization profile with special focus on A-PAD's SAR involvement after which, an interactive and constructive discussion on furthering public – private partnership in servicing the needs of those affected by recurrent disasters followed. Major General Ranasinghe and other officers of the DMC were also taken on a guided tour in view of the SAR equipment available at A-PAD SL for training purposes.
A-PAD SL extends sincere thanks to Maj. Gen. Ranasinghe and officials of the DMC for the interest shown in A-PAD's activities and for the time spent at A-PAD Office in discussing future partnerships and collaborations.