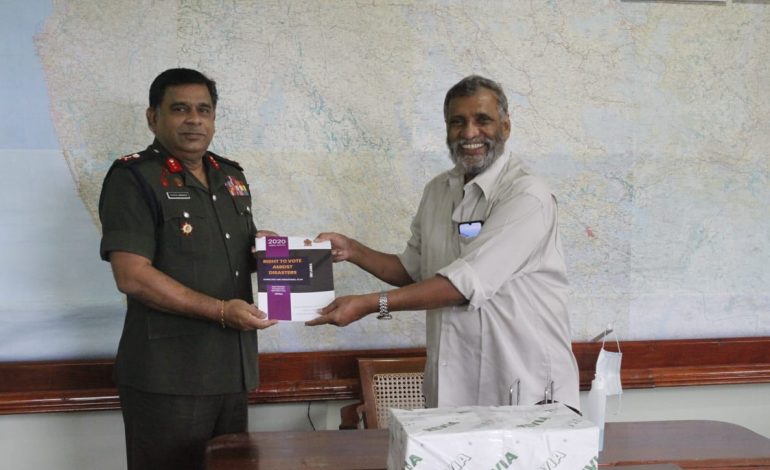 Sri Lanka Prepares for General Elections Amidst COVID-19
In view of the upcoming General Elections, the Disaster Management Center (DMC) in consultation with the Election Commission of Sri Lanka (ECoSL), took the initiative in formulating "Right to Vote Amidst Disasters", a document encompassing guidelines and operational plans in conducting elections during intersecting disasters.
Recognizing the significance of emergency preparedness and especially keeping in mind, the present coronavirus situation as well as the southwest monsoonal season, the guidelines and directives will coordinate plans and facilitate execution in securing people and assets during the elections.  As such, the document was formulated and A-PAD Sri Lanka engaged in providing  technical support in this regard.
In addition to this, a specialized unit, namely, Joint Election Emergencies Operation Unit (JEEOps) will be operational 24 hours from 3rd to 8th August 2020 at the Disaster Management Center as well as at the 25 District Secretariats.
"Right to Vote Amidst Disasters", was handed over by Mr. Firzan Hashim , Country Director of A-PAD Sri Lanka to Major General Sudantha Ranasinghe, Director General, DMC who in turn, presented it to Mr. Mahinda Deshapriya, Chairman, Election Commission of Sri Lanka.
This document can be accessed via https://drive.google.com/file/d/1uD3lDDNFyvKXK5hC0AR_Jy-YD8apH2mF/view