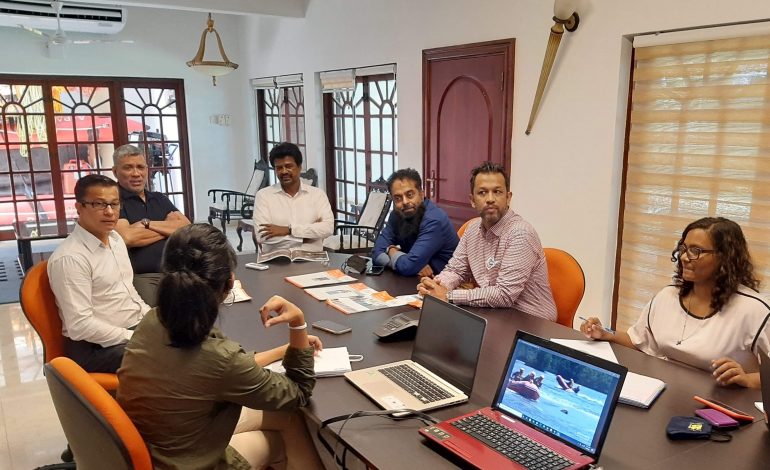 A-PAD SL Establishes Partnership with Sri Lanka Rugby
At the invitation of A-PAD SL, officials of Sri Lanka Rugby (SLR) paid a visit to A-PAD Office on the 22nd of April 2021.  The visit was facilitated by Winfield Associated (Pvt) LTD, a longstanding partner of A-PAD SL. The purpose of the meeting was to explore how best A-PAD could complement the work plans of SLR by catering to the youth that the sporting authorities continue to reach.
 A-PAD explained a core function  of the platform in creating resilient youth in the face of emergencies and building capacity so that even at school level, students and the youth can be actively involved in the process of saving lives. With the strong presence that SLR has in schools across the island, the idea of training students on risk reduction was taken on board and the goal of creating localized first responders in emergency situations was  acknowledged as vital. At the end of a fruitful discussion, it was established that through strengthened partnerships, sport can be used as a platform to enhance resilience within the youth, thereby creating proactive first responders in critical situations.
 A-PAD SL sincerely thanks Mr. Rizly Illyas, President, SLR, Mr. Kevin Herft, Consultant, SLR and Mr. Hamza Hidayathullah, Head of Administration, SLR for their presence and enthusiasm in taking the joint initiative forward. The platform is also grateful to Mr. Tahir Ali, Managing Director, Winfield Associates (Pvt) Ltd for his intervention in making the partnership a reality.