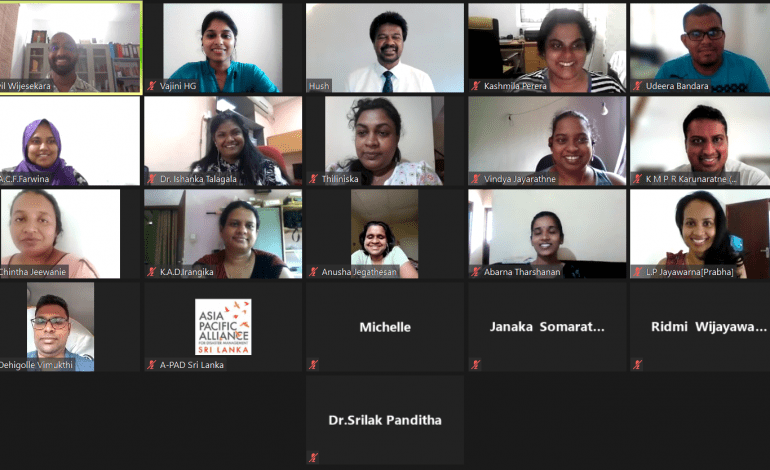 Health Sector Disaster Management Lecture Series
At the invitation of the Ministry of Health (MoH), A-PAD conducted a virtual lecture on Health Sector Disaster Management for Post Graduate Medical Students of the Post Graduate Institute of Medicine (PGIM), Colombo University. A-PAD's expertise was harnessed by Dr. Novil Wijesekara, Disaster Preparedness and Response Division (DPRD), MoH, who is also the course coordinator for the particular course. This was an invaluable opportunity for A-PAD to  share experience and knowledge with a well established University in Sri Lanka, the first occurring earlier this year when A-PAD was primarily invited by MoH to initiate the lecture series on the same course.
The course is aimed at providing theoretical and practical insights into disaster management with a strong focus on the health sector. Mr. Firzan Hashim, Country Director A-PAD SL specifically provided insights on the models: Donor and Donation Management and Inter-Sectoral Coordination (with the focus of Public-Private Partnerships) for Disaster Response.
We thank the DPRD Unit of the Ministry of Health for this opportunity and are privileged to have been able to provide a training for medical professionals, especially in times where the health sector is in the forefronts of battling the pandemic in the nation.