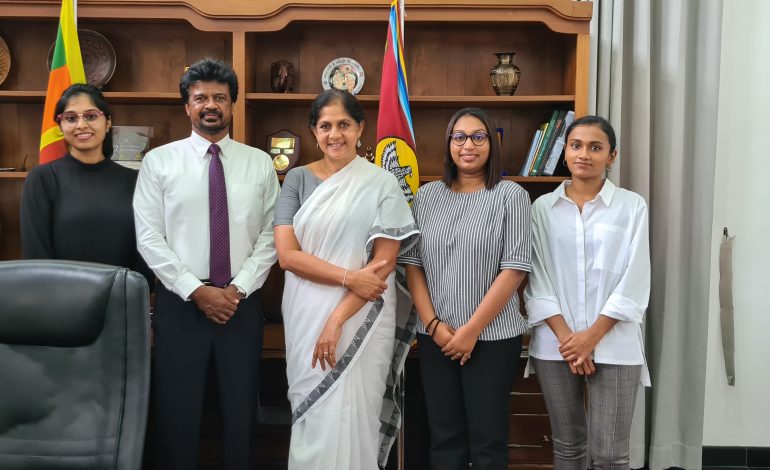 Together We Rise: A-PAD International to the Fore in Supporting COVID-19 Response Efforts in Sri Lanka's Eastern Province
Owing to the sudden spike of the spread of COVID-19 virus in Sri Lanka, the nation imposed an intermittent third stringent lockdown. Soon after, Governor's Secretariat of the Eastern Province reached out to A-PAD in forging partnership to pledge support to the families that are financially vulnerable and facing livelihood disruptions due to the pandemic. The local partnership was made possible with the intervention of the Ministry of Foreign Affairs Japan via A-PAD International and over 500 families were supported with basic staples and rations in keeping with the nutritional standards.
This outreach was initiated under the leadership of Hon. Anuradha Yahampath, Governor of the Easter Province, following ground assessments held and thereafter Sammanthurai DS Division of the Ampara District was shortlisted for support. As such, the platform rose to the occasion in coordinating the effort with the Governor's Office, an initiative through which many families received essential nutritional needs. The unique approach practiced during this response was the inclusion and economic support towards SMEs where procurement and monetary circulation was secured within the locality.
The initiative also reached out to families belonging to the Oddamavady DS Division of the Batticaloa District and with the active presence and local connectivity of the A-PAD Provincial platform, further adding value to the expanse of the support.
Statistics suggest that out of Sri Lanka's 9 provinces, the Eastern Province is economically vulnerable, compared to the others. The 03 districts of the province, namely, Trincomalee, Batticaloa and Ampara support areas that consist of as much as 40-50 % poor families at times. As a result, the East accounts for a percentage of 5.3% poor households, which is only slightly better than 03 other provinces – Northern, North Central and Sabaragamuwa.
Upon reflection, Hon. Anuradha Yahampath commented that "A-PAD assistance came at a significant time, which uplifted the lives of many families, especially in COVID-19 affected areas." "I am thankful to the organization for supporting the needs of our province during this crucial time", she stated.
A-PAD Sri Lanka would like to take this opportunity to offer our sincere appreciation and gratitude to the Ministry of Foreign Affairs Japan (The ODA – Official Development Assistance), A-PAD Management Office in Japan, Embassy of Japan in Sri Lanka and the Governor's Secretariat, Eastern Province for the generous and timely support provided, allowing many families to fulfill their most essential needs during challenging times amidst the pandemic.