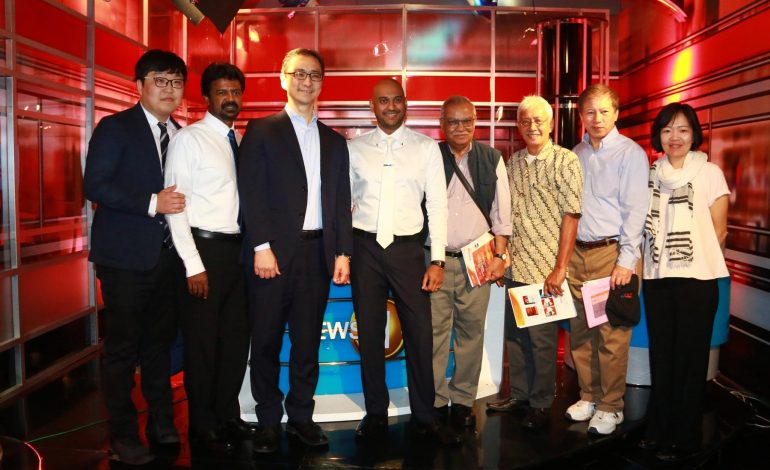 International Delegates of A-PAD Member Countries Visit Capital Maharaja Organization
Delegates of the A-PAD member countries who were present in Sri Lanka for the A-PAD SL Annual International Symposium visited Capital Maharaja Organization on the 9th of April 2019 in order to gain a better understanding of the solid partnership that is continually strengthened between A-PAD SL and the Capital Maharaja Organization as well as to be able to see the role played by the media in creating awareness and promoting disaster resilience throughout the nation.
Following the fruitful discussion on the key role that the media sector plays in creating awareness and preparedness within the community as well as understanding the strength in the partnership that exists between A-PAD SL and Capital Maharaja Organization, the delegates were provided a tour of the News First Newsroom where they were educated on how news is relayed to the nation in times of a disaster. The delegates visit to the Capital Maharaja Organization was also featured on the "Live at 55" news segment of MTV news.
Link: https://youtu.be/tAV0atGBTrk