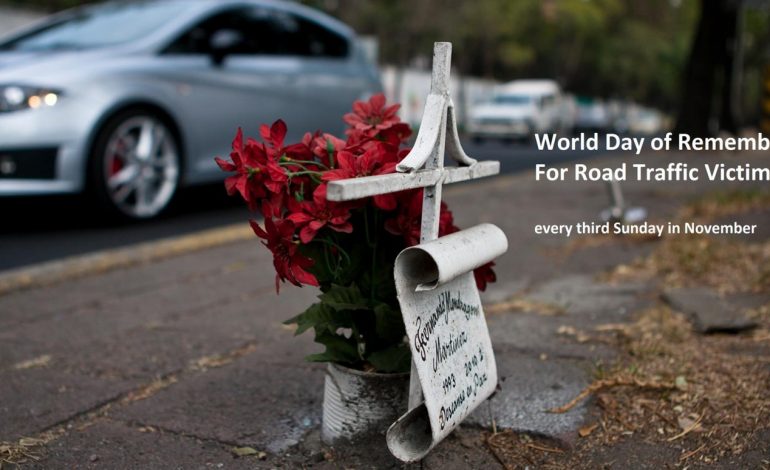 The World Day of Remembrance for Road Traffic Victims
The World Day of Remembrance for Road Traffic Victims is commemorated every year on the third Sunday in November to raise awareness and spare a thought for the millions of victims and their families devastated by fatal road traffic accidents. This year the day is observed on the 15th of November 2020.
According to WHO statistics, each year, approximately 1.35 million people die in the world from road traffic accidents while 20 to 50 million people are left severely disabled . The brunt of these losses are borne by low and middle income countries with 93% of road traffic accidents occurring in these nations. This is both detrimental to the families affected and to the development of such countries as many of those deaths involve children and young people aged 5-29. Additionally, males are more likely to be among the victims of road traffic accidents than females with 73% of the deaths being males below the age of 25.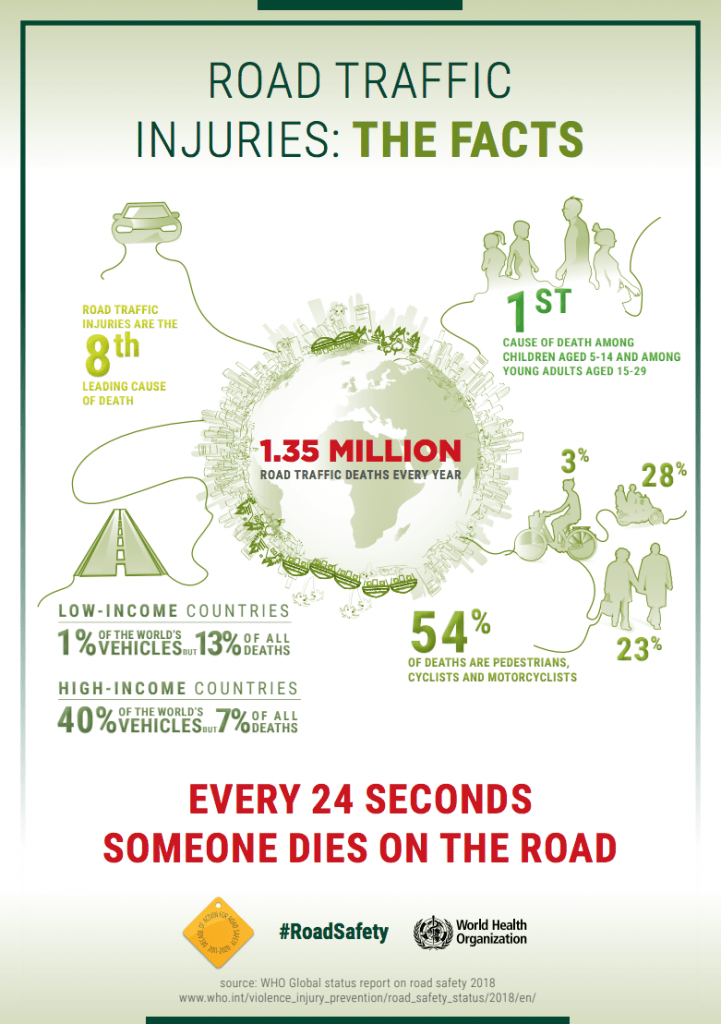 This day is of special significance to Sri Lanka as the country loses a number of lives due to road traffic accidents annually. According to the Sri Lanka Police Statistics, there are approximately 3,000 deaths caused by road traffic accidents a year with motorcyclists and three-wheel drivers being the most vulnerable portion of road users. As of June 2020, Sri Lanka was reported to have faced 8880 motor accidents with 886 classified as life threatening and 2273 as involving serious injuries.
With the increasing tendency for victims of road traffic accidents to be mostly male within the age range of 15-45 years, Sri Lanka is robbed of a significant portion of its youth and workforce. This could also eventually contribute towards lowering the GDP in the country.
The World Day of Remembrance for Road Traffic Victims has become an important tool in global efforts to reduce road casualties. It offers a window for drawing attention to the scale of emotional and economic devastation caused by road crashes and for giving recognition to the suffering of road crash victims and the work of support and rescue services.
On this Day, A-PAD takes the opportunity to bring to light the necessity for awareness, in mitigating the number of road casualties as well as encouraging safe driving in Sri Lanka and around the world. Losing numbers of a healthy work force to reasons such as road accidents is unfortunate and unacceptable as this could be well avoided.
To a Safer Sri Lanka! To a Safer World!