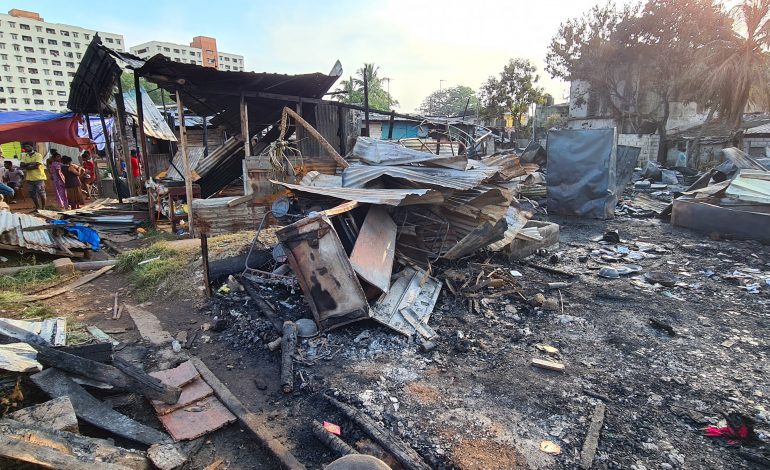 Unexpected Fire Devastates Communities in Thotalanga: A-PAD SL Carries Out On Ground Assessment
In the early hours of 15th March 2021, a fire broke out in Kajeema Waththa, Thotalanga, raising almost 40 houses to the ground, affecting 32 families inclusive of 141 individuals and 68 children. The resident population are of poor financial status and low socio economic background and the damage experienced required significant attention. Post incident, the residents were evacuated to a temporary shelter and are currently housed in Thotalanga Prajashalawa.
Upon receiving news of the incident, A-PAD Sri Lanka was quick to alert its international platform in Japan of the emergency. Thereafter, A-PAD made an on ground visit to the site to assess the damages and understand the need for assistance. The visit proved that the residents had lost their all, and due to vulnerable circumstances, economically and socially, it was important that assistance be given. The findings of the site visit revealed that the affected population mainly lacked temporary shelter, basic cooking utensils and rations, bedding and hygiene items.
A-PAD Japan has generously come forward to assist the needs of the residents of Kajeema Wathttha in Thotalanga, Colombo District as per the recommendations of A-PAD Sri Lanka. The local platform in collaboration with partners are working on responding to the emergency whilst the government, lead by the Disaster Management Center (DMC), Colombo District Secretariat and military are currently working on site in the frontlines.