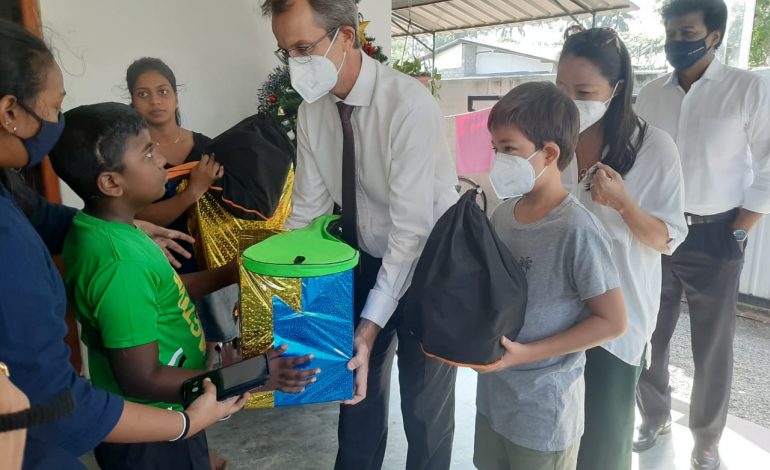 Yuletide Magic 2020: Spreading Christmas Cheer amidst the Pandemic
A Collaboration between HSBC SL and A-PAD SL in Support of families affected by the Easter Sunday Attacks of 2019
In light of the upcoming festive season, HSBC SL and A-PAD SL collaborated in organizing the traditional Christmas program for families supported by Project Phoenix in a unique manner. This year, the program had to be arranged differently, due to the impossibility of organizing large gatherings with the COVID-19 Pandemic continuing to be a significant threat to normalcy. Therefore, it was decided that individual visits would be carried out to each and every family supported by the project in Colombo, Negombo and Batticaloa, taking into consideration all health precautions given the situation.
In preparation for the visits, Team A-PAD spent much time designing and packing curated Christmas gifts and goodie packs for children affected by the Easter Attacks of 2019 while the same attention was given to family hampers which consisted of ration items, hygiene and disinfectant products for households. In purchasing items and providing logistical support, A-PAD was duly supported by a local community based organization (CBO), to whom the platform is sincerely thankful, for ensuring that the children's needs could be met in spite of the lockdown situation. Significantly, via the CBO , Micro, Small and Medium Enterprises (MSMEs) based in lockdown areas, which were struggling financially, were also provided with business opportunities such as stitching goodie bags for distribution purposes.
It was of the view of A-PAD and HSBC that even in spite of challenging times, families and children who were especially vulnerable after having faced the traumas of the Easter attacks and subsequently the backlash of the pandemic, be provided with a reason to smile, no matter how  difficult the task maybe. Keeping in mind this noble intention, the collaborated effort was able to successfully execute its plan of distributing gifts to each home on a personal and individual level to avoid large crowds, keeping in line with health protocols.
The CEO of HSBC – Mr. Mark Prothero, joined in for the distributions and commended A-PAD platform for "its unending commitment and dedication in helping [the bank] give back to  communities and help people in need". Further, the CEO stated that "Christmas will be different for all of us this year, and much harder for those in challenging circumstances. But, the giving spirit of Christmas isn't cancelled. We hope to keep it very much alive, adhering to the guidelines stipulated by the authorities."
The dedication of the team in ensuring that Yuletide Magic 2020 was implemented against all obstacles signified the true spirit of Christmas – selfless giving as well as spreading love among those who needed it the most. As a reward, the team was blessed to see the joy of the children, hear the gratifying words of the families and receive Christmas cards handcrafted with utmost care and much love.
Packing and segregating Christmas gift items for families supported by Project Phoenix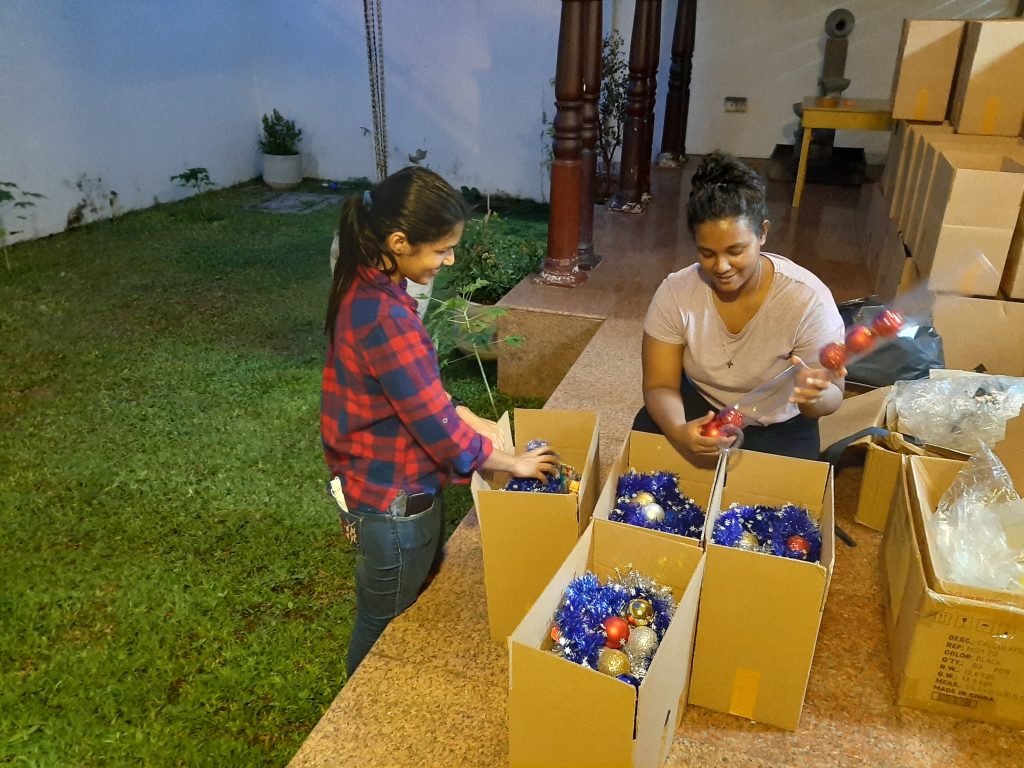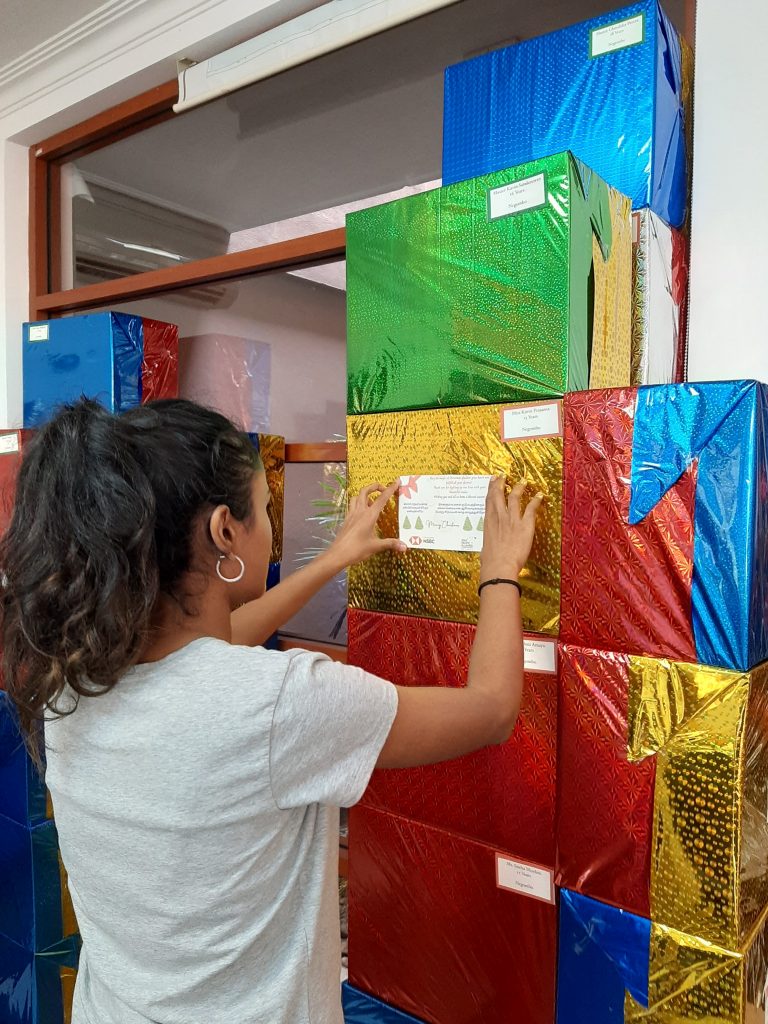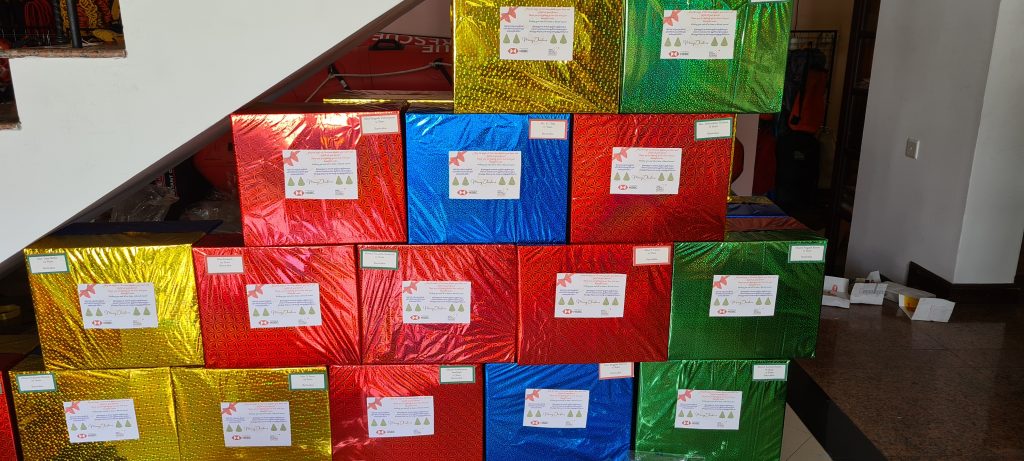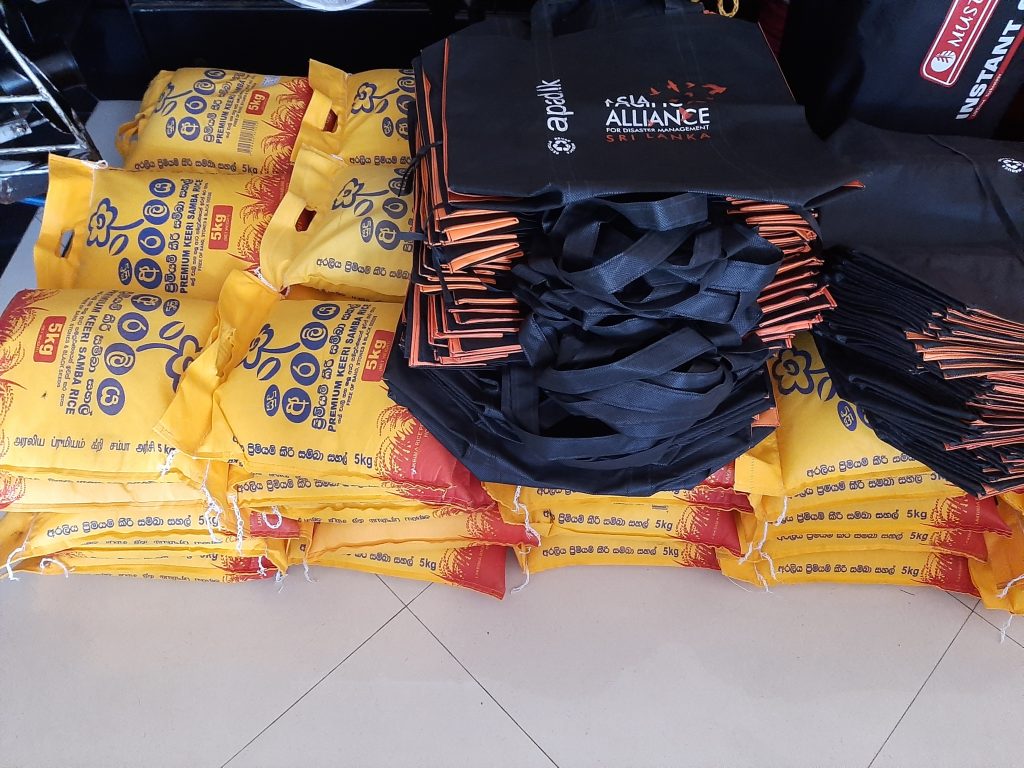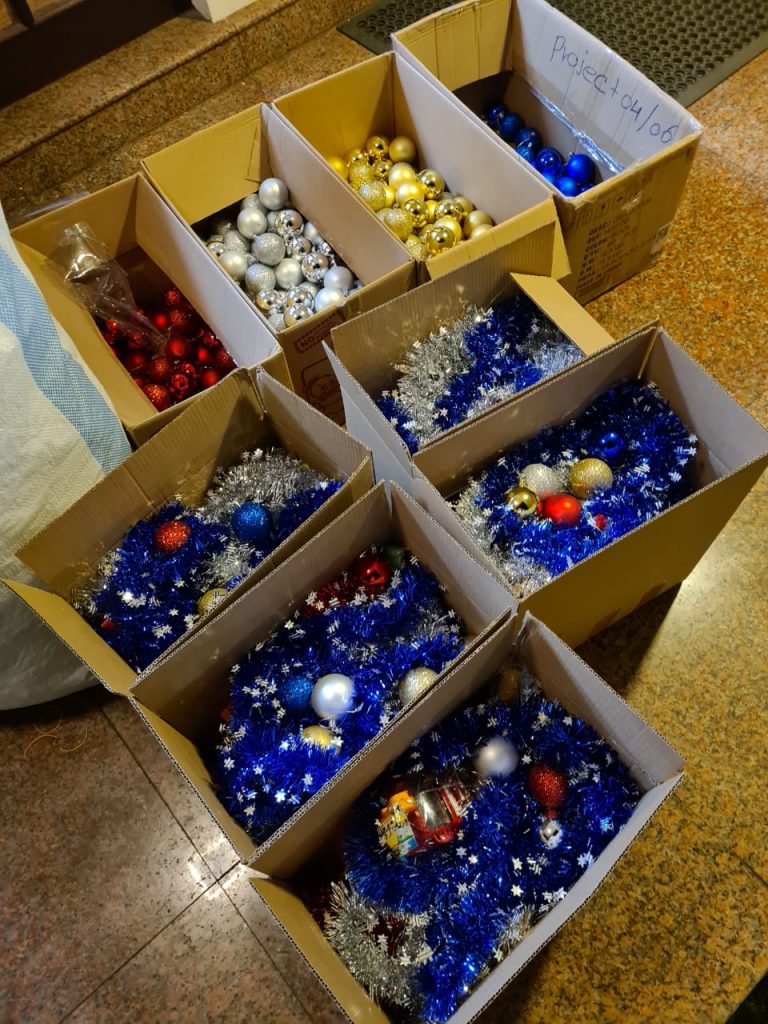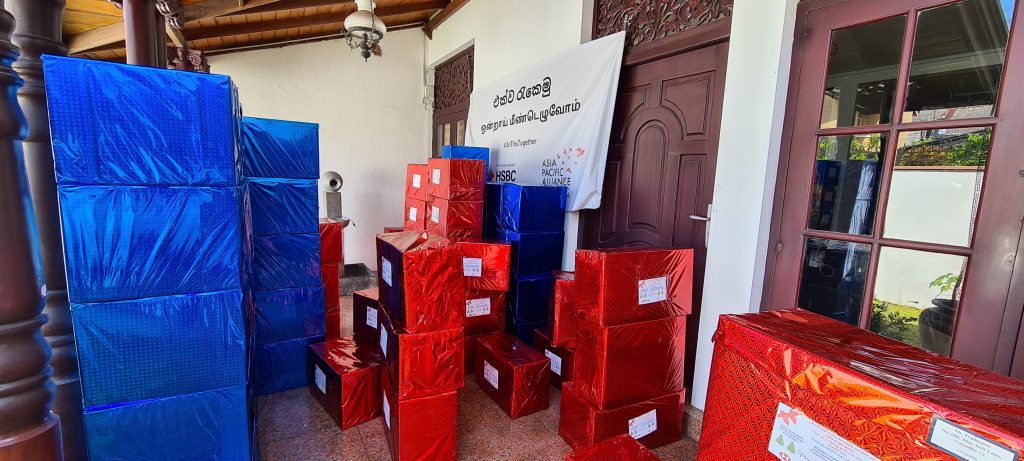 Personally Distributing gift hampers to families supported by Project Phoenix in Colombo, Negombo and Batticcaloa