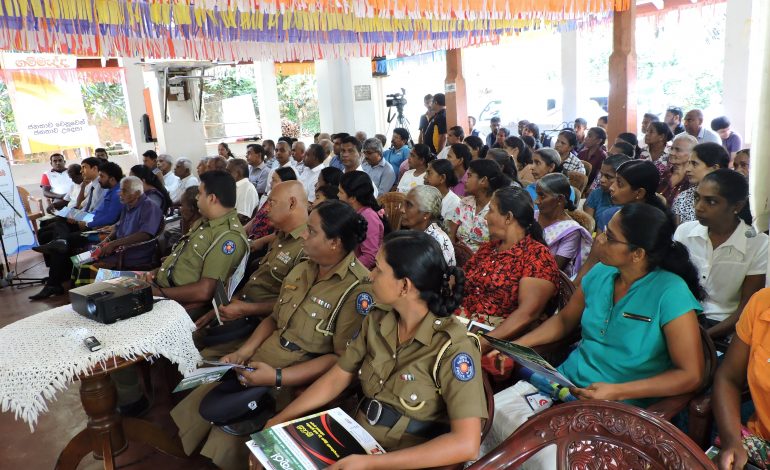 ZERO DEATH CAMPAIGN -Day 2 Flood /Landslide Early Warning 2019 MATARA DISTRICT
APAD Sri Lanka in partnership with the Disaster Management Centre (DMC) and Sirasa Gammadda continued to its second street campaign on flood/landslide early warning on Friday, 17th of May 2019 in Akuressa, Athuraliya and Thihagoda areas in the Matara Administrative District with a total of 450 participants.
Special guests from national and local authorities along with military personnel attended the campaign in promoting early preparedness amongst the flood/landslide prone communities. A special feature of the program was the segment led by Sri Lanka Life Saving (SLLS) in demonstrating basic CPR and localized water survival techniques using plastic water bottles and school bags.
A-PAD Sri Lanka team explained the practical importance as well as the contents of a "Grab Bag" that can be used in case of an emergency evacuation.